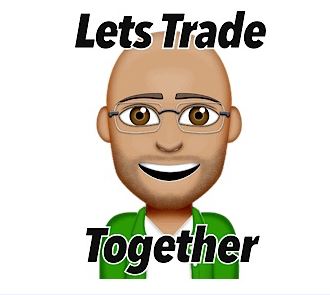 I last spoke about Bitcoin Cash about one month ago,
Crypto Analysis Report 5-9-18 Bitcoin Cash Hit My 1st Target At $1650, Next Target Is $2600
I talked about price hitting my first target and there was another trade set-up that was triggered.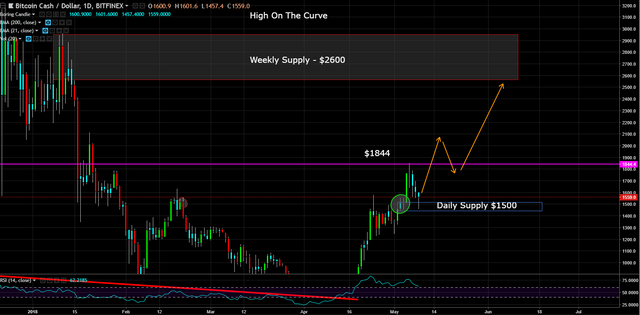 However, the buyers couldn't take out the time the most recent high (pivot) and the level was breached.
I'm A Great Loser
I showed the price action of the level being breached on a 4 hr chart. On May 10th, there was a quick arrival into the zone and price quickly moved away from the zone as well. However, the sellers eventually won the battle.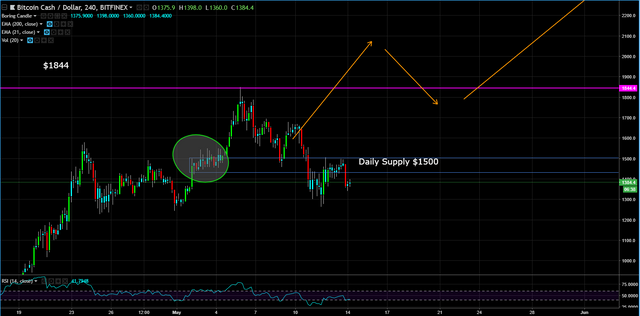 NOTE: an error on the two charts above. It a daily demand zone at $1250, not a daily supply zone at $1500.
Several days ago, price broke through and closed above the daily downtrend line, moved up to the daily supply zone at $1500 and pulled back, indicating there are plenty of unfilled sell orders within that zone.
However, I think there is more downside risk for the following reason:
When price fell from a pivot high of $1844, it formed several supply zones at $1650, $1450 and $1250. For example when price broke the daily downtrend line, price just nip the first immediate supply zone at $1250 and pulled back.

RSI is below 50. Typically when RSI is below 50, it indicates a downtrend. The flip side holds true as well...when RSI is above 50, it typically indicates an uptrend.

RSI has not crossed over the RSI downtrend line yet (yellow line).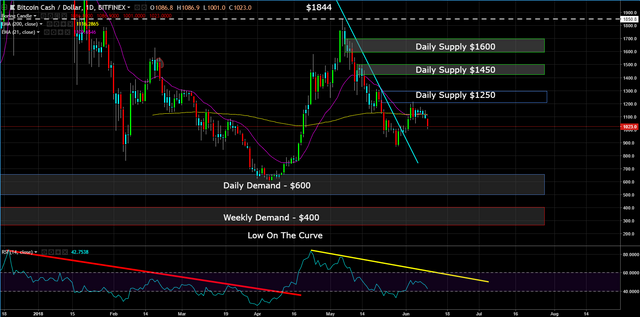 Which is why I like Bitcoin Cash for a buy at $650. It's low on the curve and the first real level of unfilled buy orders.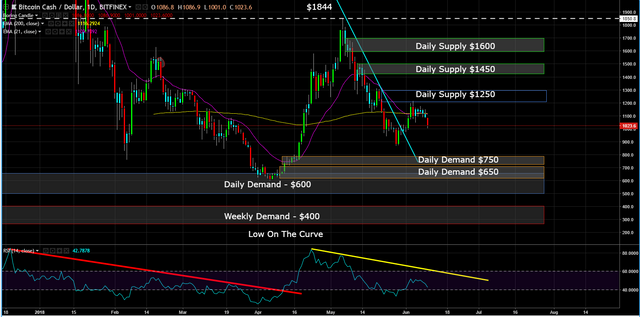 This post is my personal opinion. I'm not a financial advisor, this isn't financial advise. Do your own research before making investment decisions.