Today was a good day!
Total interest was 1.84% (1.74% + 0.1%) and tomorrow will be 1.18%

This gave me 18.42$ in my lending wallet:

---
I decided to transfer it to DAV because I still think DAV will hit 100$ soon again. But I also think BTC will rise soon again so maybe I will convert it to BTC in couple of days.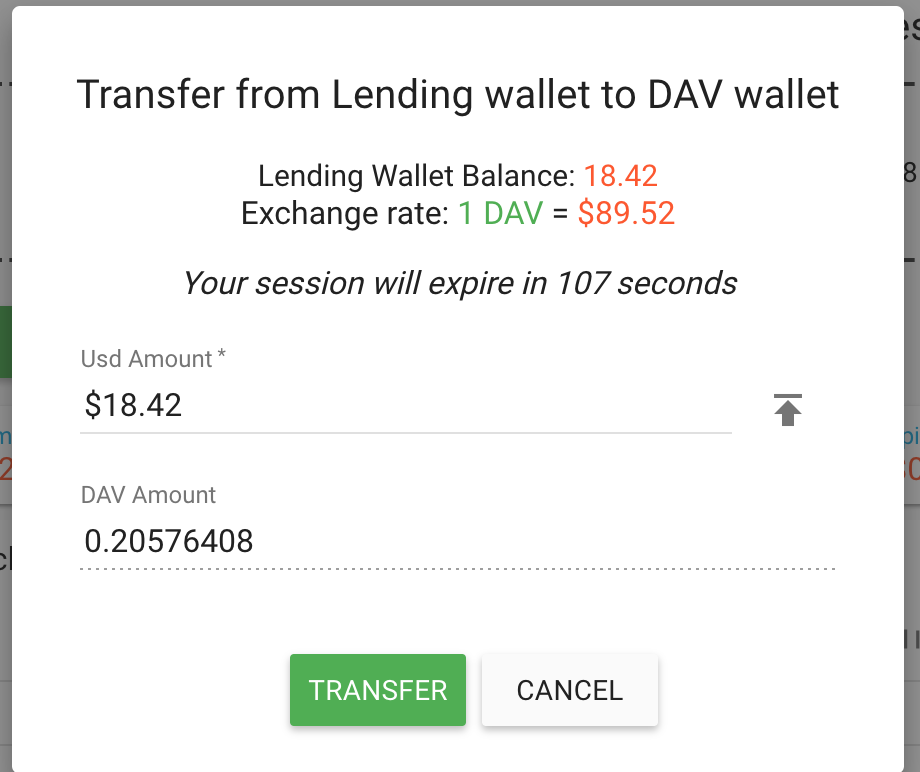 Status
Loan cost: 1001$ - 12.59594815 DAV - 0.06713640364 BTC
Total in wallet: 0$ - 0.29924011 DAV - 0 BTC
For registration press here