Today I Created paper bitcoin wallets for my 2 kids
Creating paper bitcoin (BTC) wallets for my 2 kids
Last Christmas I gave my daughter ( https://steemit.com/@creatisa) her own Steemit account. She loves it.
As my son is only 10 years old and only cares about playing soccer I don't think he will be on Steemit anytime soon.
Crypto is the future
So I decided it is time to prepare for the future. And that is creating some BTC wallets for my kids.
A physical gift on their 18th birthday.
When my kids have their 18th birthday I want to give them the BTC wallet. I hope to be able to make some deposit in the coming years.
What kind of Wallet?
I decided to go for a paper wallet. I just create the addresses store the private keys safely. See below how I did this:
Please visit the web page :
It is very easy, follow the instructions or watch this video.
Then I started creating the wallets.
One For my daughter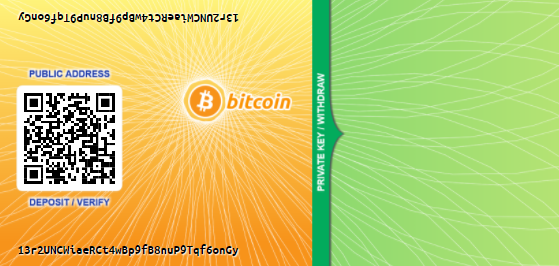 and one for my son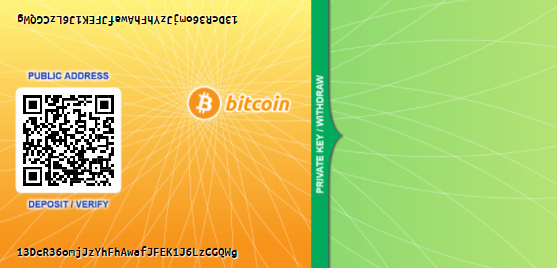 So that is what I did. Created 2 BTC paper wallets. Made some nice print out and I was finished in 15 minutes.
Did you already made some wallets for your kids?
Imagine that I am able to save 0.5 BTC each. And imagine what that can be in 6 to 8 years. Maybe this 0.5 BTC can make their lives so much easier and they maybe can buy a house from it. So they don't need to be depended of those stupid bankers..
Here I made some nice markdown for future Steemit posts. Maybe someone in the future want to make a donation. So then they have all their info available on the blockchain.
| Isa | Tijs |
| --- | --- |
| 13r2UNCWiaeRCt4wBp9fB8nuP9Tqf6onGy | 13DcR36omjJzYhFhAwafJFEK1J6LzCGQWg |
Thank you for reading.
Kind regards, Ron
---
Vote for me as Witness|