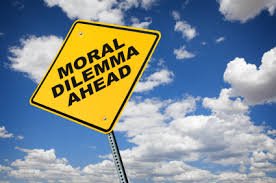 By now you would have heard about the "Bitcoin ETF", while the decision on whether it will be accepted has been pushed back by the SEC, it seems inevitable it will be passed. Many people are excited at the prospect of a Bitcoin ETF, as it will no doubt bring about significant investment from institutions. The question is whether that exact proposition is a good one?
At present there is only a small amount of institutional money in the market, meaning there is plenty of upside when it inevitably arrives. With institutional money comes institutional behaviour. This 'behaviour' you have observed for decades in the stock market ; Insider trading, stock manipulation, bias stock recommendations, sophisticated investor prioritisation and plenty of other unsavoury acts. There is no such thing as a free lunch and this couldn't be more true when it comes to the proposed ETF. Once the ETF is approved the game for us retail investors is over, from the ETF institutions will expand to other areas within market ensuring they have their hand in all pies and gain the subsequent power.
One can't help but think the premise of Bitcoin was to be something that was immune to manipulation by the same powers that have been ruling over all assets classes since the beginning of time. With the acceptance of the Bitcoin ETF, I believe that dream is gone and while some (me included) will no doubt enjoy the gains that come with the new money and the inevitable bubble created by institutions selling the promise of the new asset class to their retail clients, long-term the market will likely be dominated and ruined by institutions.
What do you think about the Bitcoin ETF?