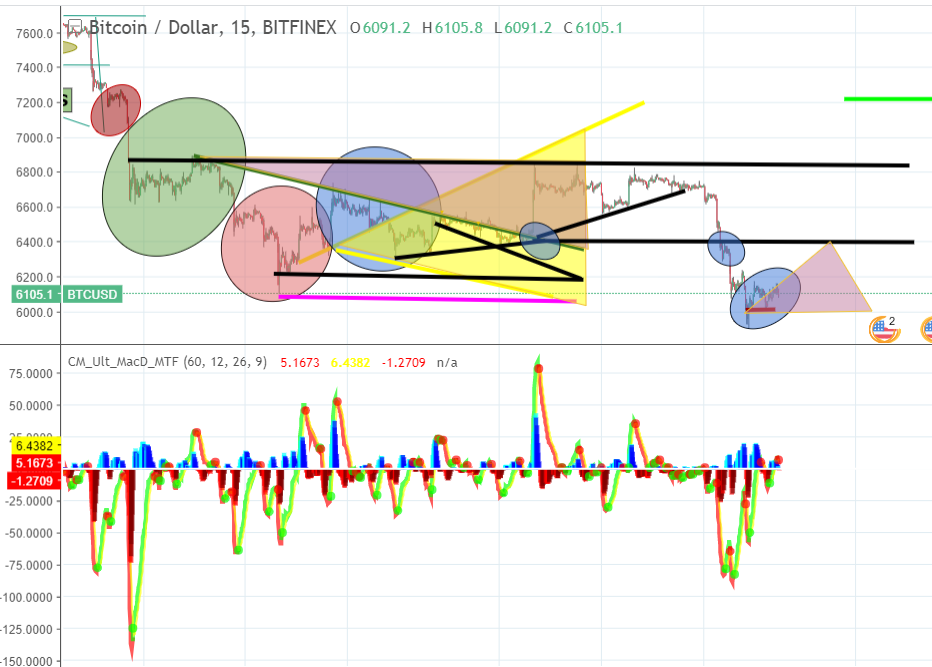 Every market I trade has a close. This allows people to calm down - go outside - forget about the market for the night or weekend.
BTC 0.95% is a 24/7 concern if you are taking short positions. If you are a "whale" its an attempt to protect and grow your wealth.
If you are a retail investor like most people this picture doesn't look very good.
I've been trading for years. Sometimes the market takes you for a loop - volumes change or patterns change. Sometimes you take a detour only to end up back where you started. The one consistent thing about Bitcoin 0.95% that people don't normally talk about - is BTC 0.95% is still up about 150% compared to last year. If you looked at your year after year gains BTC 0.95% outperforms anything else.
The problem is - there are a lot of people looking for a quick buck. When they no longer see that quick buck they dump their BTC 0.95% for less than market (did anyone buy in the 5900s last night?).
When you think BTC 0.95% is dead - one whale trade will turn this thing around and it will turn bullish again. Major stake holders have a lot of control and try to gain more BTC 0.95% (cant blame them) from retail investors like you and me. The next 5 years will be a battle between Funds, Institutions and Whales - with the rest of us hoping to get a massive premium for the coins we are squirreling away.
My recommendation to everyone is to long BTC 0.95% . If you look year after year there have been opportunities to make "quick gains" but overall the asset grows. If you buy it and forget about it -you will eventually be happy with it!
What happened in last nights trading is simple. Low volume drove the price down - we double bottomed and reversed back up. At this point things could either move sideways for a few more days or more likely we will start testing prices on higher volume . We are now looking at the 6400, 6800 and 7200 levels to break out of this cycle. This is normal - BTC 0.95% has a history of not breaking through resistance levels. It also has a history of moving up a thousand dollars in less than an hour. The best advice in these choppy waters 0.46% is to buy and hold. There are only 17 million coins minted which makes them rare. The price by all means should be 10k (it costs 8k in power to mint each one). If I wasn't so enamored by charts I would buy my BTC 0.95% , take the summer off and see where we are in September. 25k -3.49% sometime this year is still a very real possibility. More importantly any correction next year will likely keep us in the 8-10k range.. We are seeing prices we may never see again.