BTC ATH ~$5000 and correction - mooar?
Sooo we had have yet another ATH :)
Looks like some whales want to cash-out under $5000 and we get pretty correction.
It is about 8% now, can we expect more?
Looking on RSI indicator we can see "buy" signal on both 15 and 30m periods.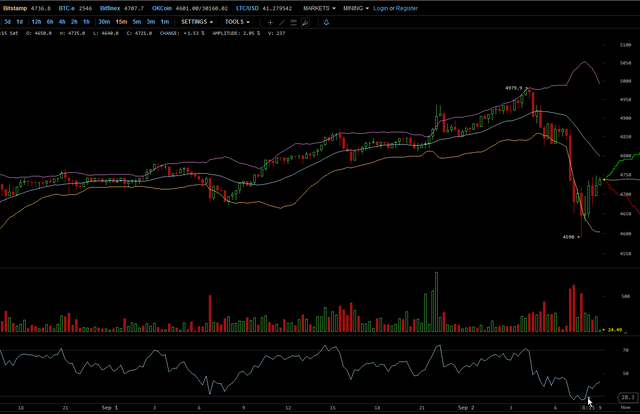 We can only use crystal ball to see whats next.
Like always xD
On the one hand drop stops and we have buy signals, on the other - it is "only" 8%, some may "need" it like 20%.
Time will show.