Bitcoin In Islamic syaria
Cryptocurrency or digital currency like bitcoin etc. Many have been on the market. And it has entered the official digital money market of the world.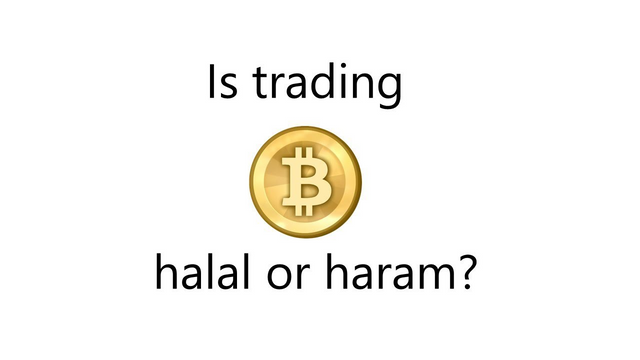 The Question:
what is the law to invest in bitcoin and transact with bitcoin / crypo currency? this is very important to discuss, because it is still very rare that ulema / ustadz discuss it, syukron
To answer of this question we will understand the nature of bitcoin. Because by understanding the nature of the case that is the object of study, we can do takyif fiqh (approaching fiqh) in understanding the case.
There is a rule of fiqh which states,
الحكم على الشيء فرع عن تصوره
The law of a case is a derivative of how one sees it. (Majmu 'Fatawa, 6/295)
Of the many sites that explain bitcoin, there is one site that gives the easiest explanation to understand as follows,
Bitcoin is a digital currency that is spread in peer-to-peer networks spread throughout the world. This network has a large accounting book called Blockchain which can be accessed by the public, wherein all transactions that have been carried out by all Bitcoin users, including the balance held by each user. (forumbitcoin.co.id)
Peer to Peer is a technology sharing resources and services between one computer and another computer.
To what extent is Bitcoin?
There are many businesses and individuals who use Bitcoin. Including physical business in the real world such as restaurants, apartments, law firms, and well-known online services such as Namecheap, WordPress, Reddit, and Flattr. Although Bitcoin is a new phenomenon, it is growing very rapidly. At the end of August 2013, the total value of all the outstanding bitcoins exceeded 1.5 billion US dollars, with millions of dollars worth of bitcoin exchange transactions carried out every day. (bitcoin.org)
By paying attention to its reach, bitcoin has been agreed upon by business people in cyberspace as a medium of exchange. In other words, bitcoin has become a currency in cyberspace.
Currency Limits in Fiqh
Next we will see, can bitcoin be called a fiqh currency or not?
In the hadith from Ubadah bin Shamit radhiyallahu 'anhu, the Prophet sallallaahu' alaihi wa sallam said,
الذَّهَبُ بِالذَّهَبِ وَالْفِضَّةُ بِالْفِضَّةِ وَالْبُرُّ بِالْبُرِّ وَالشَّعِيرُ بِالشَّعِيرِ وَالتَّمْرُ بِالتَّمْرِ وَالْمِلْحُ بِالْمِلْحِ مِثْلاً بِمِثْلٍ سَوَاءً بِسَوَاءٍ يَدًا بِيَدٍ فَإِذَا اخْتَلَفَتْ هَذِهِ الأَصْنَافُ فَبِيعُوا كَيْفَ شِئْتُمْ إِذَا كَانَ يَدًا بِيَدٍ
If gold is exchanged for gold, silver is exchanged for silver, bur wheat (refined wheat) is exchanged for wheat bur, grain (coarse) is exchanged for grain wheat, dates are exchanged with dates, salt is bartered with salt, then the amount must be equal and cash. "If the item being exchanged is different, the amount may be as you wish as long as it is cash" (Narrated by Muslim 4147).
Of the six ribawi objects above, scholars agree, ribawi items are divided into 2 groups:
[1] Group 1: Gold and Silver
[2] Group 2: al-qut al-muddakhar (food that can be stored), Bur, Sya'ir, Dates, & Salt.
We focus more on seeing gold and silver, because this has something to do with currencies.
According to the majority of scholars, Maliki, Syafi'i and Hambali, asserted that the reason for the application of usury to gold and silver was because both of them had the status of exchange (tsamaniyah), and as a measure of the value of other property (qawam al-Amwal). Thus, the use of gold and silver (dinar and dirham) lies in this function, not only in the intrinsic value of the object. (al-Mughi, Ibn Qudamah, 4/135; as-Syarhul Kabir, Ibn Qudamah, 4/126).
Because of this, it is defiled with gold and silver, all agreed-upon objects act as currencies and exchange instruments. Although the material is not gold and silver. In the Date of al-Baladziri mentioned,
وقد همَ عمر بن الخطاب -رضي الله عنه- باتخاذ النقود من جلد البعير. وما منعه من ذلك إلا خشية على البعير من الانقراض
That Umar bin Khattab wanted to make money from camel skin. But this plan was abandoned for fear that camels would become extinct. (Futuh al-Buldan, al-Baladziri)
Even though this decision was not implemented, we can see that the friends admitted that they may produce currencies with materials other than gold and silver. This plan was canceled, because it threatened the population of camels. It could be, there are people who slaughter camels, only to get their skin taken. While the meat may not be used. If it were not the policy of camel preservation problems, a camel leather currency would be issued.
This is the basis of the scholars, that the currency does not have to be made of gold and silver. Imam Malik once said,
لو أن الناس أجازوا بينهم الجلود حتى تكون لهم سكة وعين لكرهتها أن تباع بالذهب والورق نظرة
"Suppose people make money from their skin and make it as a medium of exchange for them, so I forbid the skin money to be exchanged for gold and silver in a non-cash way." (Al-Mudawwanah Al-Kubra, 3/90).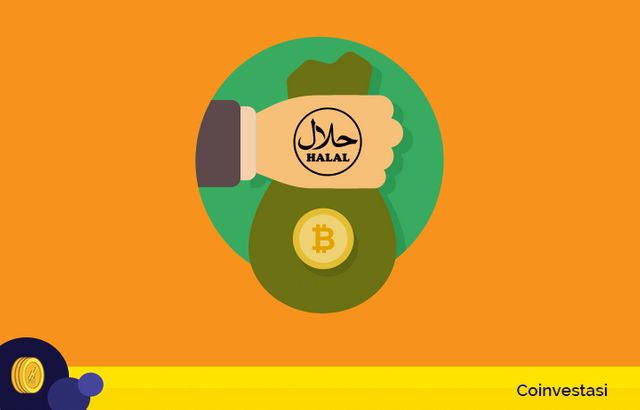 Therefore, Syaikhul Islam said,
Some scholars say, "Money is an object agreed upon by its users as a medium of exchange, even though it is made of a piece of stone or wood". (Majmu 'Fatawa, 19/251).
In conclusion, up to this point, the use of bitcoin is legally permissible, there is no violation side, as long as it is legally owned and not through piracy or fraud.
In Islamic Fatawa stated,
النقود الإلكترونية هي نقود عادية متطورة ، وهي وإن كانت لا تتشابه معها في الشكل ، فإنها تتفق معها في المضمون. وهذه النقود الإلكترونية تأخذ حكم العملة التي تم تخزينها بها
Electronic currency is a currency in the digital world. This currency even though the shape is not the same as other currencies, but seen from the side of the insured value the status is the same. So this electronic money is punished as 'amount (currency) that can be saved. (Fatawa Islam, no. 219328)
The fatwa may use bitcoin was also conveyed by the Syabakah Islamiyah Fatwa - Qatar,
فالعملة الرقمية، أو النقود الإكترونية عملات في شكل إلكتروني غير الشكل الورقي، أو المعدني المعتاد. وعلى ذلك فشراؤها بعملة مختلفة معها في الجنس أو متفقة يعد صرفًا
Electronic currency is a currency in digital form, unlike paper currency or metal-based currencies, as is generally the case. Therefore, buying digital currencies with other different currencies, including sharf transactions (currency transactions). (Fatawa Syabakah Islamiyah no. 191641)
In another fatwa,
فمن ملك شيئًا من تلك النقود الإلكترونية بوسيلة مشروعة، فلا حرج عليه في الانتفاع بها فيما هو مباح
Who owns the digital currency in a way that is prescribed (mubah), then it is not a problem to be used, for the purposes of the change. (Fatawa Syabakah Islamiyah no. 251170)
Rules for Purchasing Bitcoin
Bitcoin is currency status. Therefore, buying bitcoin, the essence of exchanging money with money. The person who buys bitcoin with rupiah, essentially he exchanges rupiah with bitcoin. According to information, currently, the price of 1 bitcoin (BTC) = Rp. 7,950,500; or 1 BTC = $ 611.95;
The Prophet sallallaahu 'alaihi wa sallam gave the rules for money transactions with money,
الذَّهَبُ بِالذَّهَبِ وَالْفِضَّةُ بِالْفِضَّةِ … مِثْلاً بِمِثْلٍ سَوَاءً بِسَوَاءٍ يَدًا بِيَدٍ…فَإِذَا اخْتَلَفَتْ هَذِهِ الأَصْنَافُ فَبِيعُوا كَيْفَ شِئْتُمْ إِذَا كَانَ يَدًا بِيَدٍ
If gold is bartered with gold, silver is exchanged for silver, the quantity must be the same and cash ... If the object being bartered is different then the amount may be as you like as long as it is cash. (Narrated by Muslim 4147)
In this hadith there are 2 rules for how to exchange currencies,
[1] If the exchange is carried out for similar goods, it must be the same as quantity and cash. For example: gold with gold, rupiah with rupiah, this is BTC with BTC.
[2] If barter is carried out between different items, but still in one group, the conditions are mandatory cash. For example: Gold with silver, rupiah with dollars. Including rupiah with BTC.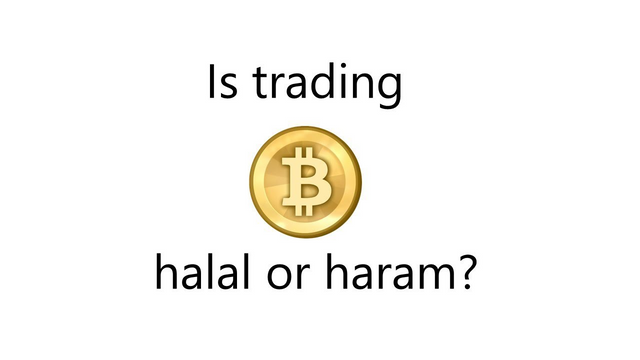 Therefore, when someone buys bitcoin, or sells bitcoin, both must be in place of transaction. Money is there, bitcoin exists. Nothing should be delayed. If delayed, violate the prohibition on usury nasiah. Once consumers transfer rupiah, at the same time the bitcoin provider must send BTC for him.
In the Islamic Shari'a Fatwa, this rule is mentioned,
ولا بد في الصرف من التقابض، والتماثل عند اتحاد الجنس، والتقابض دون التماثل عند اختلاف الجنس، والقبض قد يكون حقيقيًا، وقد يكون حكميًا
In currency transactions, there must be a handover (taqabudh) and the same quantity if the type is the same. And it is required to have taqabudh, although it may not be the same quantity, if different types. And taqabudh can be done haqiqi (there is money, there is a bitcoin that can be held), it can also be status (hukmi). (Fatawa Syabakah Islamiyah no. 251170)
Bitcoin transactions, if done once in a place, including taqabudh hukmi.
Allahu a'lam.
Answered by Ustadz Ammi Nur Baits (Konsultasisyariah.com Board of Trustees)