Crypto DEGENS Bitcoin and Crypto Trading/Investing/Privacy/Protocols
Hey everyone, we have a new twitter channel going up to promote better information and memes within the Bitcoin and cryptocurrency ecosystem as a whole.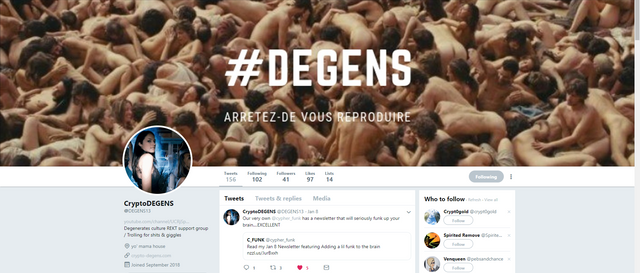 Here is a link to our podcast youtube channel where we discuss developments happening within cryptocurrency regarding prices, new developments regarding hard forks, exchanges, privacy upgrades, and other discussions.
https://www.youtube.com/channel/UCRjSpXfaBcbgBJZav2JhoUQ
Here's the new site where our podcasts will be placed to watch as a playlist along with a little bit more about us and the community around us.
https://www.crypto-degens.com/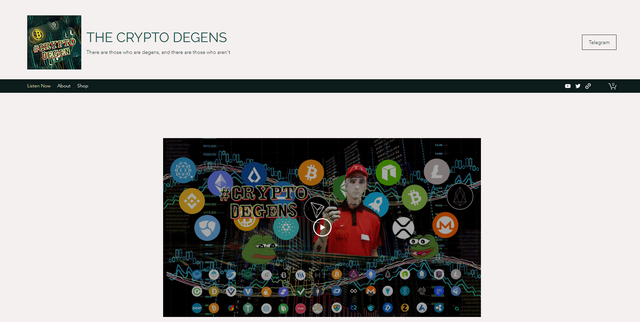 https://www.crypto-games.net?i=QzHQxamhdc to try free crypto to gambling with. Account is automatically created when you click the site. No email or anything required to try.