I made a statement that no cryptocurrency created thus far (and likely ever) improves upon the noble metals as a form of sound money. Some cryptocurrency fanatics didn't like this statement because they bought into the hype that bitcoin will become the world reserve currency and take over the universe or something. Here are the facts about the dominant forms of cryptocurrency today.
Proof of stake and proof of work are both centralized rent seeking usury systems. In proof of stake, you deploy your capital then continuously centralize further through interest as your capital creates more capital for no reason while on auto-pilot. In proof of work you...do the exact same thing; you deploy your capital and continuously collect the same usury fees on auto-pilot while parlaying all profits into expansion until something resembling full monopoly in order to leverage the vig higher.
Proof of work is just externalized proof of stake in practice. The key symptom that makes both systems rent seeking usury schemes is the ability to extract money on auto-pilot, otherwise known as interest. Unless you're PoW mining for 0 profit or at a loss, you're accruing interest. This is the big lie about PoW; it's not "work", you're doing no kind of work. Being forced to solve a captcha manually is work. When something requires no manual intervention at all, you're just accumulating interest and recreating the same rent seeking usury systems that already exist in the world.
In case you don't understand, I leave you with this picture: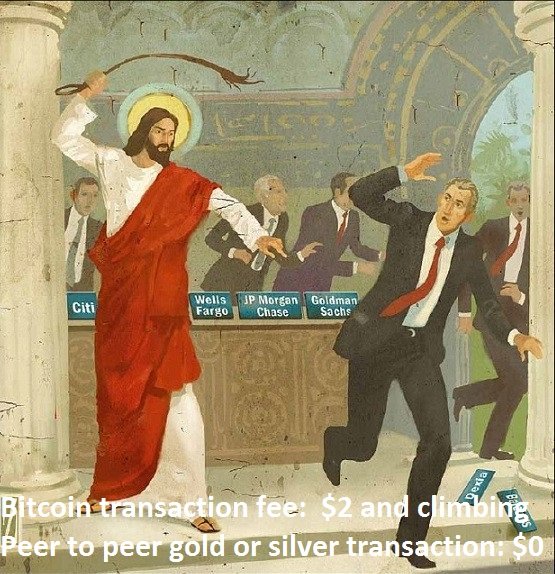 (picture source: pravda, my annotation - original picture author unknown)