Fluz token is now LIVE on QRYPTOS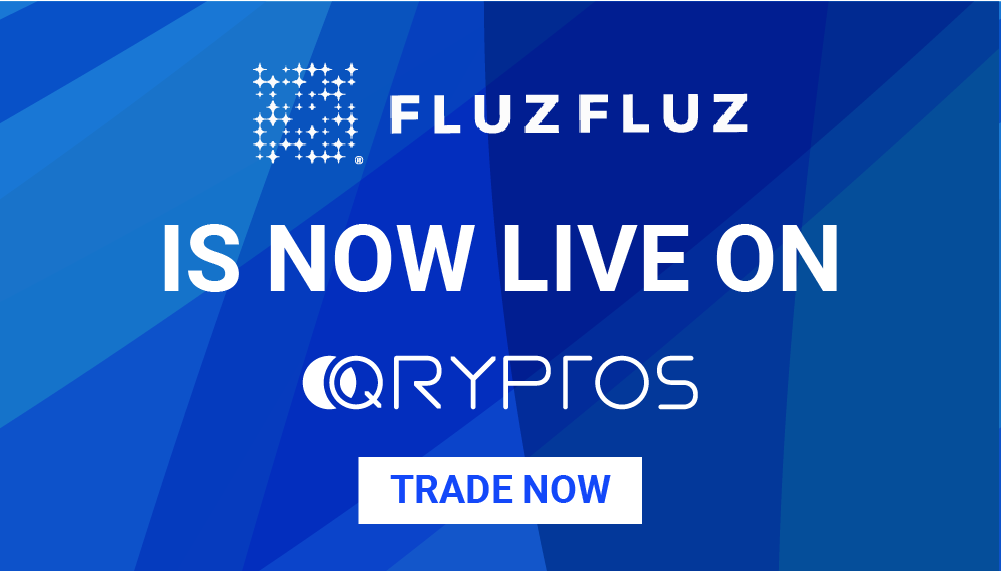 QUOINE and Fluz Fluz are pleased to announce the listing of Fluz token on QRYPTOS (https://qryptos.com).
QRYPTOS is QUOINE's fully digital cryptocurrency exchange and trading platform launched in June 2017.
FLUZ gives early access to a powerful consumer cash-back reward network, where participants can save at their favorite daily retailers and earn passive income when others in their network do the same.
Current options for the consumer in the cash-back & loyalty rewards sphere are deemed outdated, inefficient, difficult to use, and lack transparency. Fluz Fluz takes the best practices from all the big players in the cash-back industry, leaves the dead-weight, and adds its own unique twists. The team combined blockchain technology, network marketing, and a sleek app design to give users the best experience possibly saving money at their favorite retailers.
FLUZ tokens are the key which allow someone to unlock the privileged premier seats in the consumer shopping network. An individual needs 10k tokens for a T2 seat and 20k tokens for a T1 seat. The tokens will also have community superpowers attached to them that help the seat owners entice their network to spend, such as a messaging feature, access to informational statistics about a users network, and push-button notifications to a users phone. Those who unlock premier seats in the network will start to earn a passive income funded by the consumption of those in their network when they shop at their favorite retail stores.
The team have a live running model of the business that is functioning off chain in Columbia. It has been active since January of 2017 and has over 50,000 members who have been successfully saving and earning on the platform on things like groceries, gasoline, electronics, etc.
For more information, see: https://ico.fluzfluz.com/
https://www.facebook.com/fluzfluzglobal
https://twitter.com/FluzFluzGlobal
https://www.linkedin.com/company/fluz-fluz-global/
https://www.reddit.com/r/FluzFluzGlobal/
https://medium.com/@fluzfluz
https://t.me/fluzfluzico
https://ico.fluzfluz.com/
https://medium.com/@fluzfluz
https://ico.fluzfluz.com/
https://ico.fluzfluz.com/docs/ICO-Fluz-Fluz-Whitepaper.pdf