Bitcoin Cash up 30% in One Day
Having a quick look over the performance of the top 20 cryptos by market cap there is only Bitcoin Cash that stands out, having gained about 30 percent in value during the last 24 hours.
But what has driven this sudden price increase of probably the most controversial cryptocurrency out there?
Fundamental:
It seems that there aren't specific breaking news about Bitcoin Cash but rather a combination of some smaller news that add up to be an argument to the ask side of the market:


South Korean trading has a huge volume increase and is dominating the BCH markets.
Then there's Japan based SBI Holdings (a 3.6 bn $ financial company) which plans to engage in Bitcoin Cash mining and more cryptocurrency-related undertakings which was revealed in their latest financial report.
So apparently asian markets are driving up BCH to new highs.
---
Technical:
From a technical view there are some downtrends broken to the upside.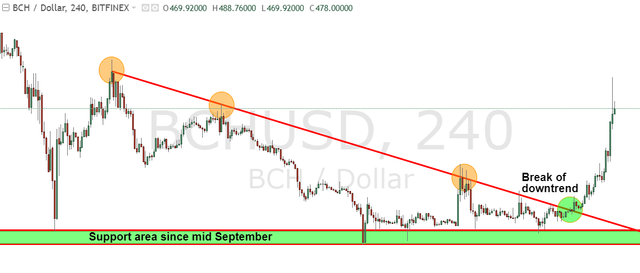 Notice the accelerating pace of the price increase - a sign that higher support areas will be established.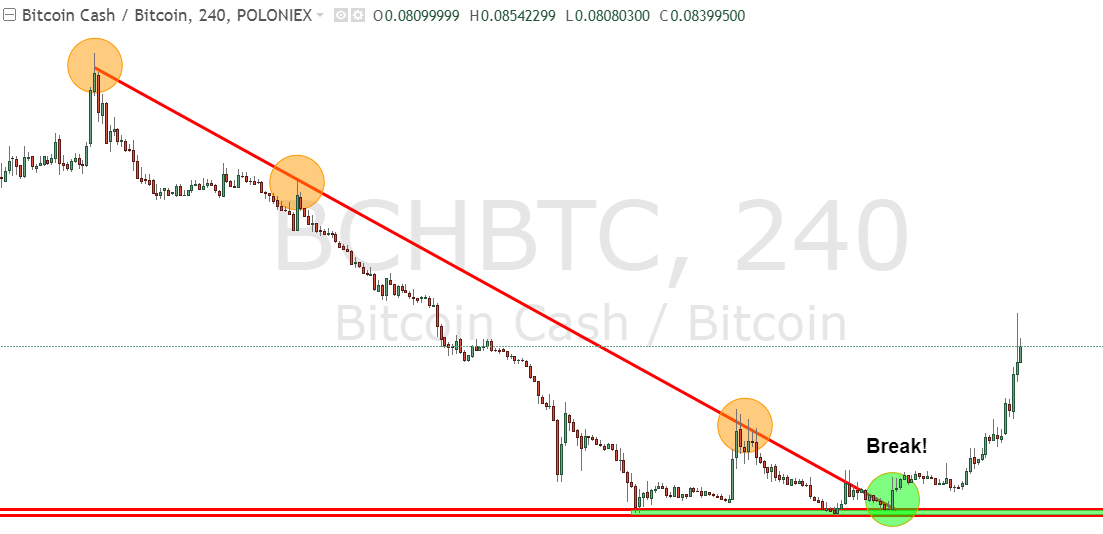 In a BTC denominated chart the break happened some days earlier indicating that prices are about to go up.
So what's next?
Bitcoin Cash has to prove that the recent increase was more than just hot air. A big divide between proponents and opponents of the most disputed hard fork of BTC is keeping uncertainty over any breakout. Transaction fees of BCH are way below those of BTC and currently cheaper than ETH, LTC, and DASH. Do you think this could also be a booster to the price? Do you think the failed debut of Bitcoin Gold helped Bitcoin Cash to regain strength? And most important - Did anyone cash in on the upswing and make profits?