Ethereum is the coin that has made me my fortune from $10 to $350 and led me to quit my job as an engineer. Now it's time we look at it again. This is a very high reward, low risk setup. Ethereum is finding heavy support between $270-$300 and is itching for a breaking. Consolidate phase is almost over and a breakout is happenin in a few weeks based on technical analysis
Here's the video:
Please upvote on steemit if you enjoyed it and want to support it :)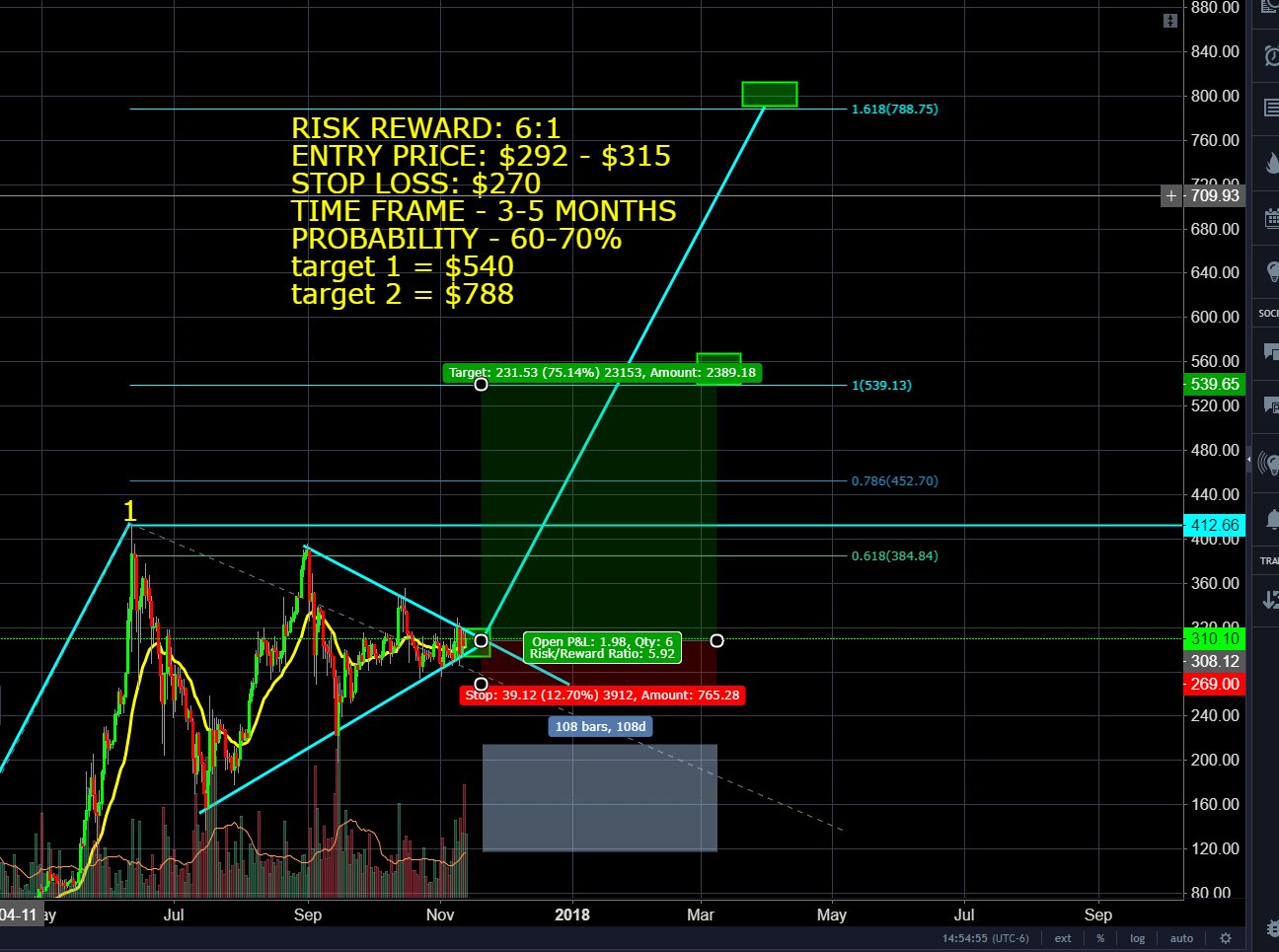 If you enjoyed this video, you can donate to Luna's piggy bank (the one you always hear howl with me in other videos)
Twitter - https://twitter.com/PhilakoneCrypto
Luna's personal bitfinex account:
Ethereum: 0x2538b728f9682fc1dc2e7db8129730f661753850
Bitcoin Cash: 1AY2FPANCe5URB71Nvy6tkCgoTS8iHgmZD
BTC address: 1PruhmsYXU2gPkNw574xZSMyBG4YW5Wnq9
EOS Address: 0x2538b728f9682fc1dc2e7db8129730f661753850
ETP Address : MTR3P7m5KwHfE1aY51ha2YAQWQhRMPm1VA
OMG Address: 0x2538b728f9682fc1dc2e7db8129730f661753850
The ultimate goal is to help the crypto community because I think there's a lack of these type of videos. I want to share everything I've learned because knowledge is only power if passed on. These are educational videos intended to teach how to think through thought-out rationalization.
I'm not a financial adviser, nor am I giving you any tips on when to buy, sell, etc. I'm simply stating my opinions and what I personally look for.