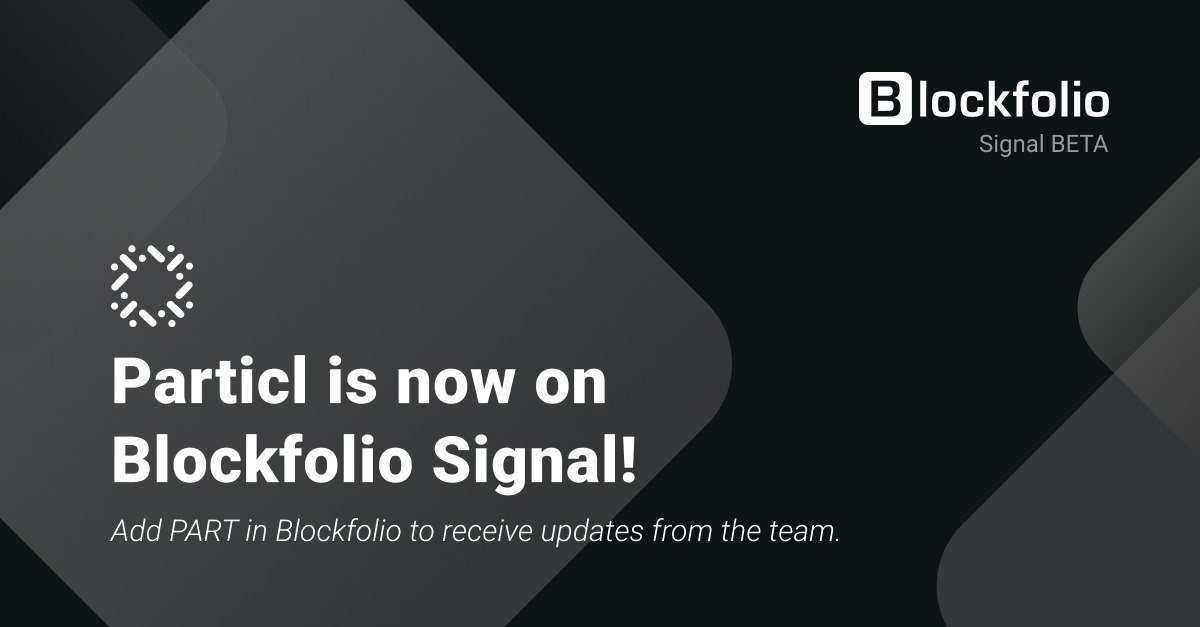 In case you don't already use the app, PART users can now receive updates directly from the Particl Team with Blockfolio Signal.
Blockfolio is the #1 cryptocurrency management app for bitcoin and altcoins available on both Android and iOS.
Over 8,500 users are at least watching PART in the Blockfolio app so this is a huge way for news to travel to the people using PART the most.
Historic first Signal
We chose to kick off the new Signal service from the Blockfolio team with a governance update:
Particl's decentralized community governance tool is now LIVE on testnet!⭐️ Direct link to the builds: https://github.com/particl/particl-desktop/pull/1134#issuecomment-419381012On Discord: https://discord.gg/m27aqEqOn Telegram: http://t.me/particlproject
Staying informed
Particl on Blockfolio Signal is one of many ways to stay up-to-date with the project and the community events. The great thing I like about it is the instant notification I get from the Particl team in an app I use daily.The Blockfolio and Particl teams will work together to find the best frequency of updates without spamming your phone 😃 Our communication team is always seeking a healthy balance of staying on top of the news without driving you crazy with notifications. We will continue that rigor.
Blockfolio.com

About Blockfolio
Blockfolio is the world's most popular Bitcoin & cryptocurrency portfolio management app, with support for 3,000+ cryptocurrencies. With millions of users and growing, Blockfolio is the go-to app to track their entire portfolio in one place, get detailed price and market information, and receive Signal updates directly from crypto teams.
Thank you
Particl Team