Bitcoin Report 2018.07.06 - Bitcoin back to 6K or will it stay above the 1 April Low?
Last chance to do so is 8 July, 0 PM European Time:
Hourly Logarithmic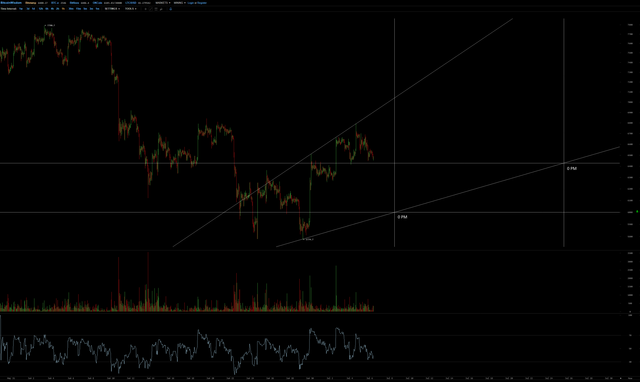 The 1 April Low seems to act as support/resistance line and will cross the basic supporting trendline on 25 July, 0 PM European Time.
Daily Logarithmic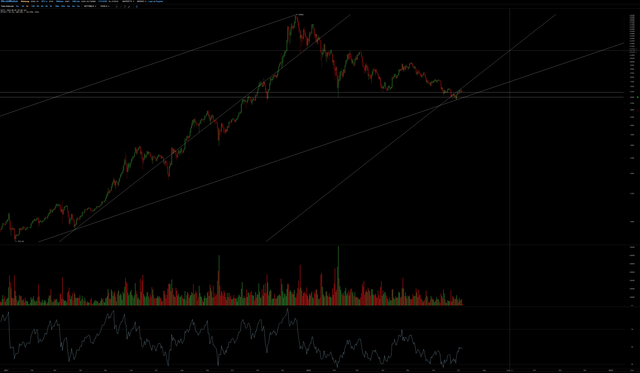 We can also notice that the current ascending resistance/support(?) line will hit the 20 February and 5 March Double Top around 11750 on 1 September.
Weekly Logarithmic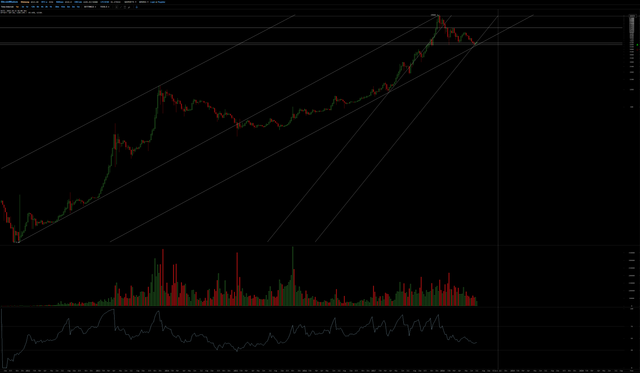 The 20K level seems possible by the end of October.