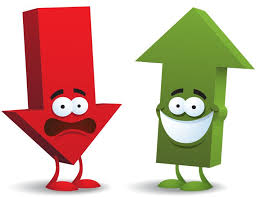 Where is Bitcoin Going?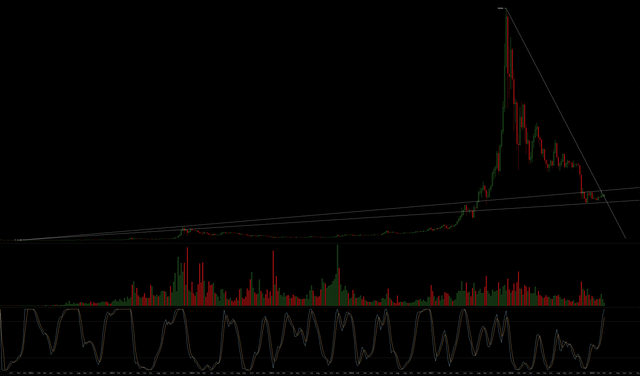 On the Weekly chart we can see that the indicators suggest Bitcoin is at or close to a High but at the same time we see Bitcoin has broken upwards through a long term resistance line.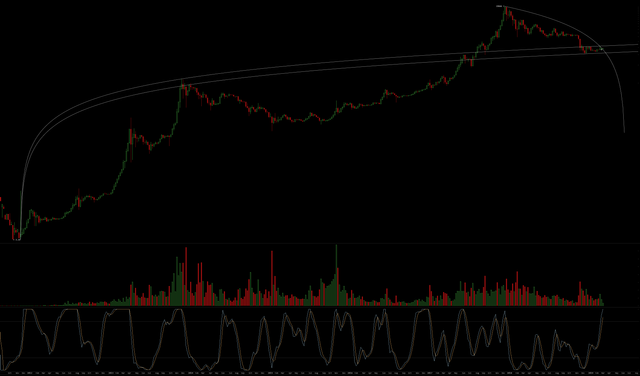 Is this the best time to go short, as some are suggesting?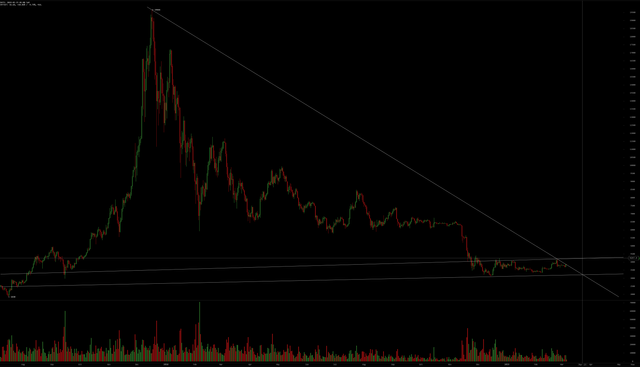 On the Daily chart we see that in the overall sideways move we're in now for 3-4 months, the last High closed Above the second and third Highs.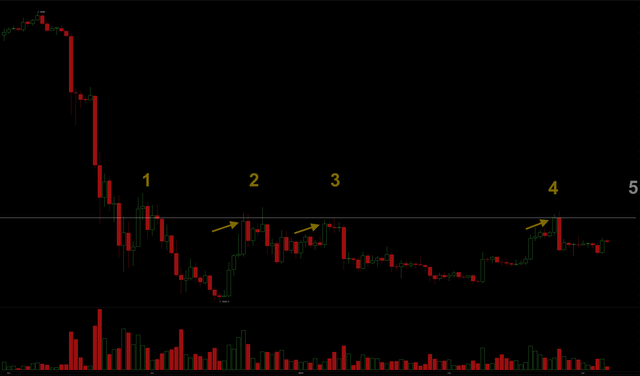 Since this was a Broad Peak in stead of a narrow spike, and on top of that this 4th High exactly touched the historical trendline that is formed by the Low and High of the 2011-2013 Bull Run, this seems a relevant point in Bitcoin's trajectory.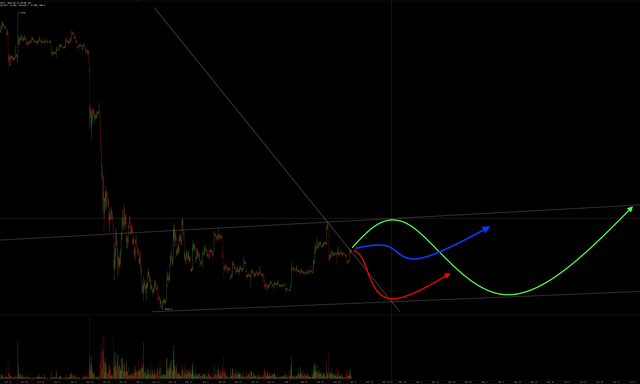 A High seems close according to the indicators, but there also seems enough upwards momentum left for Bitcoin, to test this historical trendline a second time, before going back downwards, to test the lows over there.