Hi Steemians, just bringing to you one sort of important announcment made by Bitfinex one hour ago. They have released details of the SPV that will be used to convert BFX Tokens (token issued to compensate customer losses cause by the hack on the 22nd of August) to Bitfinex Equity.
The SPV is not live yet but you can see the full BnkToTheFuture pitch here.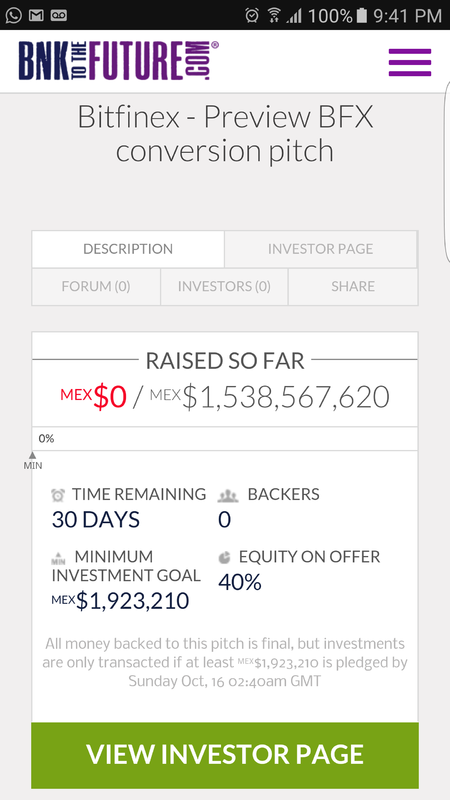 Some important details to take into consideration are:
Equity offer: 40%
Investment Goal: $80,000,000 USD
Minimum Investment goal: 100,000 USD
This announcement has crashed the price of the
BFX Token by more than 30% to a minimum of $0.39 dollars (from its today opening at $0.618), I am not an expert in Venture Capital investments or Crowdfunding but I have a feeling it is the Investment Goal being EXTREMELY HIGH and the percentage of equity offer what caused this big price drop.
What do you think of the details of this SPV? I would love to hear your thoughts on this!