Bitcoin Rat Art Takes Over Wallstreet - Depiction of Broken Financial System
Ten years forward after our financial crisis of 2008, a New York artist Nelson Saiers has graced us with his latest artwork which has been displayed on the street from the New York Federal Reserve building in the financial district.
The latest work is none other then a giant sized and intimidating-looking inflatable rat which is also covered in Bitcoin code.(seen below)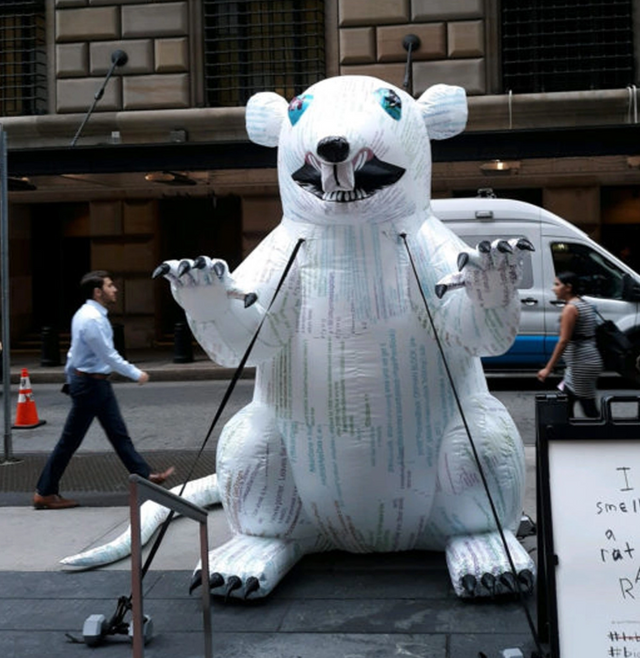 Saiers is a former Wall Street hedge fund manager and mathematician. He currently dedicates a majority of his time these days at his loft where he continues to produce art & visuals depicting the broken financial system.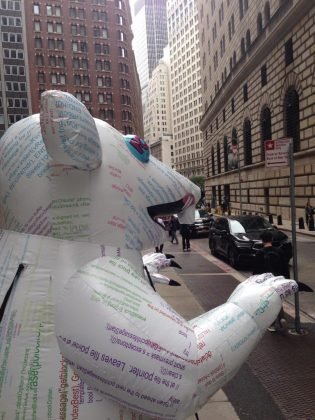 A different angle of the Rat Art in New York
Saier had a great quote on his latest work:
"About ten years ago, while TARP was bailing out the economy, Satoshi Nakamoto wrote this code along with the words; '03 Jan 2009 The Times, Chancellor on brink of second bailout for banks,' referencing the equivalent in England — Satoshi seemed pretty opposed to centralization and said it was doomed in the end. I wanted to be true to his views and reflect this in the artwork."
-- originate