A great week: Our GitHub repository is public and our test portfolio is beating Bitcoin by 84%
Our Github repository is now public
After weeks of working hard in the background, we are proud to make the first steps of our code available to the public. It is currently dedicated to one of the pillars of our project, transparency. Specifically, it shows the inner workings of our live portfolio, that is connected to the Bitfinex API. Feel free to take a look and follow us so you can stay up to date. If any developers or technical people have a question or comment please go ahead, we would love to discuss.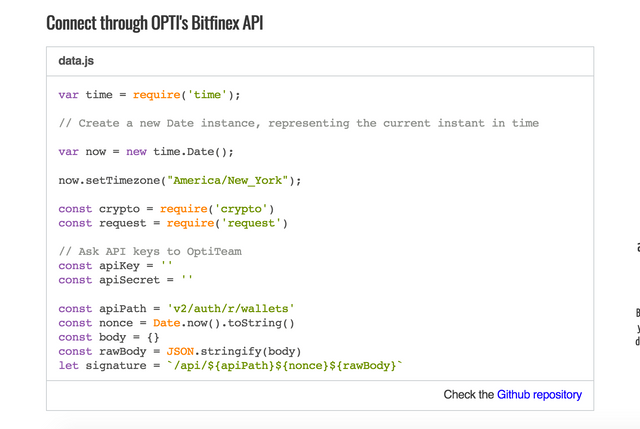 Link: https://github.com/optitokener/opti-stats
It is also worth noting that the live test portfolio on our website is beating bitcoin by 84%. Most impressively, it remained profitable during the whole bear market of the past months!
The techniques used to manage this token basket are currently being encoded into the OptiX trading engine by our developers, so that all movements will be carried out automatically using the same indicators as our traders. In the near future, more advanced machine learning protocols will be integrated to give OptiX 2.0 an edge over competitors.
Optitoken is currently the only machine trading project that has a test portfolio, let alone one that is completely transparent and profitable for over 6 months, including a severe bear market. This serves as a real MVP, while most of other ICOs in the industry currently fail to provide anything similar.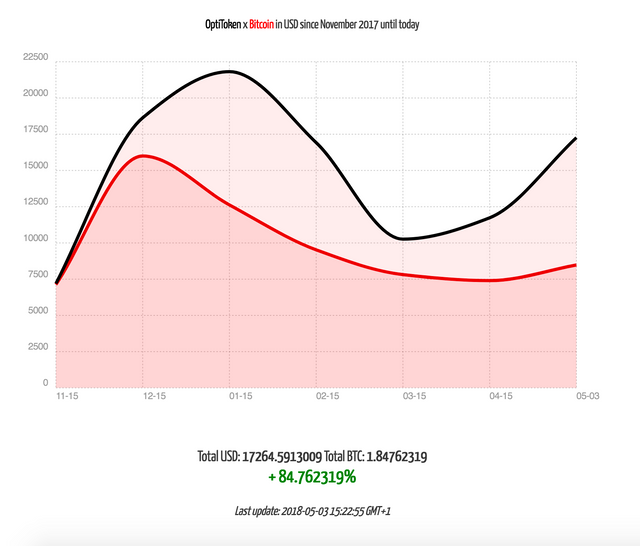 Remember that all profits will be used to buy back tokens from adopters on open exchanges!
Optitoken is the first algorithmically traded, hyperdeflationary currency, that derives its value from a carefully curated token basket. Profits from the automatic trading of the portfolio are used to regularly buy Optitoken on exchanges, creating buy pressure and volatile price action. These tokens are then destroyed, creating further value. Our ICO is open to buy the initial token basket. For more information visit https://optitoken.io