The price of Bitcoin dropped from $7377 to $6265 in the past 24 hours. The price recovered little and currently trading at $6494. The price down by more than 12.40% in the past 24 hours.
Past 24 hour Bitcoin Chart from Coingecko.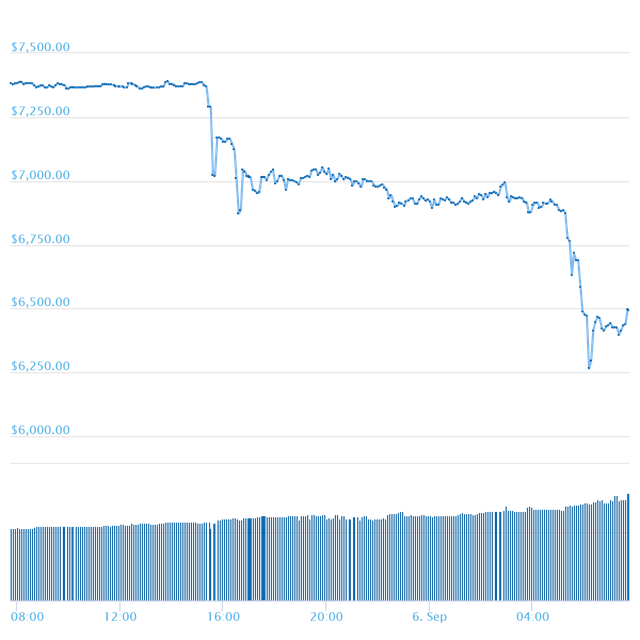 According to news the Bitcoin and other altcoins are falling in an unexplained market collapse.
Ethereum price dropped around 20% to $240, Ripple price dropped 12.50%, Bitcoin Cash currently trading at $540, a drop of around 19%.
EOS and Dash the heavy losers in the major cryptocurrencies prices dropped 21.50% each.
Steller down 14.40%, Litecoin down 16.35% to $56.75, Cardano down 18%, Monero down 16.50%.
Steem price down 20.70% and currently trading at $0.815.
SBD price down 8% to $0.948.