# This is the time
Long time I was thinking to get a new, pro-crypto type T-shirt.
I think the wait time is over. I have to get myself into my own hands (finally), and...
DO IT !
This is what I would like to wear this summer: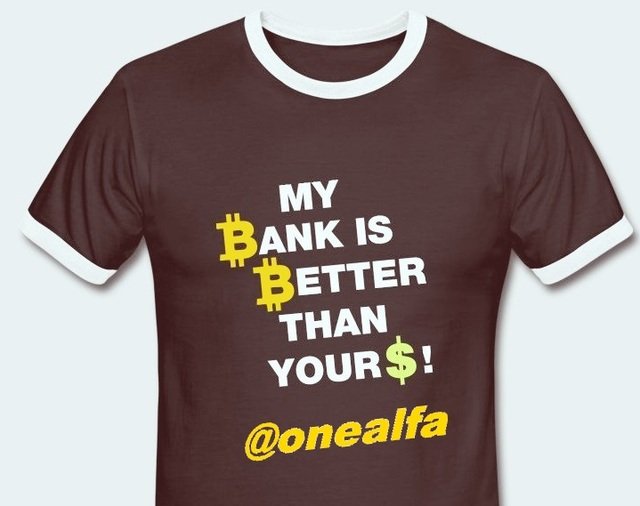 I have no doubt this is impossible to buy it anywhere (ready), even without my nickname below.
But hopefully I can find someone who can make this for me.
Thanks for reading (and ...resteeming)