Market update March 1st 2018. Have we reached the bottom yet? Porsche explores Blockchain.
Finally, the month we've all been waiting for. Incredibly low volumes, positive news and a technical chart that looks like it should moon any time now.
After being through constant FUD the past months, and Bitcoin and other cryptos defending their prices pretty well, we are by all measures ready for another huge bull run. The start of March is when it should or at least could happen. I usually hate short term predictions like this, but this time it just looks so very possibly that I'm stressing it. I've been right in all my predictions for Cryptos so far, and until I'm starting to get things wrong - I trust my own judgement. But please, this is not financial advice. Just a viking..giving advice..ooon the Internet. (The Crypto-Lark reference there. One of my favorite dudes on cryptos btw)
Steem volume is incredibly low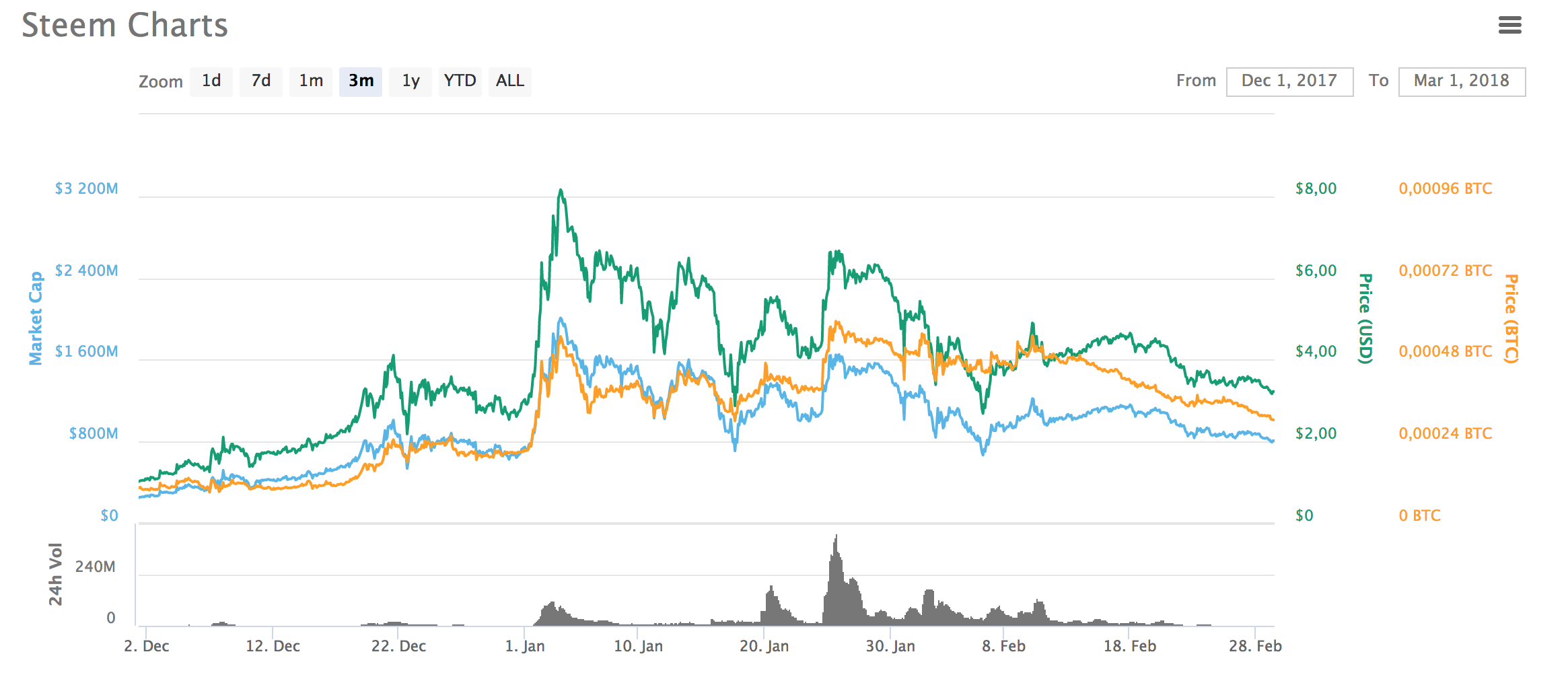 See how it diseappears? It's down to $14 million USD. Just a few weeks ago it was trading at 30-40 million, and before that as high as 150 million. This is not just Steem, but across the board.
If we look at the general long term trend the last year, we can see that market has gone up on high volume, and it has fallen lately on lower volume. To me, it looks like it's almost impossible that we could go much lower.
But who knows. It could be over and out - like it seems many people tend to believe. It's so strange to see this irrational behavior by so many. People seem to lose faith in cryptos so fast. A little resistance, and people give up and "go back to their dayjob" Have some patience. What is the fundamental difference between now and December? None. In fact, the fundamentals are much better. IMO this is a case of prices not catching up with reality yet, and not the opposite way.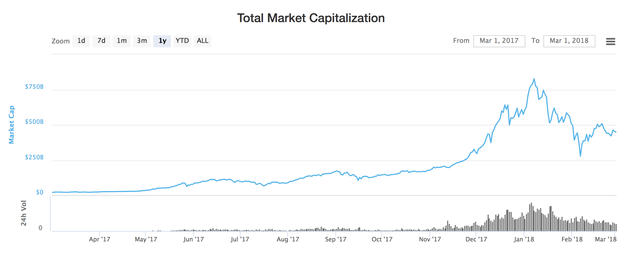 Porsche is exploring blockchain apps in its vehicles in cooperation with a Berling-based startups called XAIN.
In their press release published Feb. 22, Porsche stated that the company is "the first automobile manufacturer to implement and successfully test Blockchain in a car."
&nbps,
Fundstrats Tom Lee stays bullish on BTC
Co-founder and Fundstrat strategist Tom Lee has repeated his prediction that Bitcoin (BTC) will reach $20,000 by mid-year and $25,000 by the end of the year.
Lee also sees corporations entering the crypto space as support for his bullish predictions.
https://cointelegraph.com/news/fundstrats-tom-lee-stays-bullish-on-btc-price-sees-major-firms-joining-crypto-sphere
Coinbase har resolved issue with BTC buys and sells
One reason perhaps why money has been coming in slow into cryptos lately could have been Coinbase issue with intermittent availability for BTC buys and sells. It was partially down for more than 7 hours yesterday.
BTC is still market as "degraded performance" on Coinbase.
https://cointelegraph.com/news/coinbase-btc-buys-and-sells-issue-resolved-bitcoin-performance-still-degraded
Calendar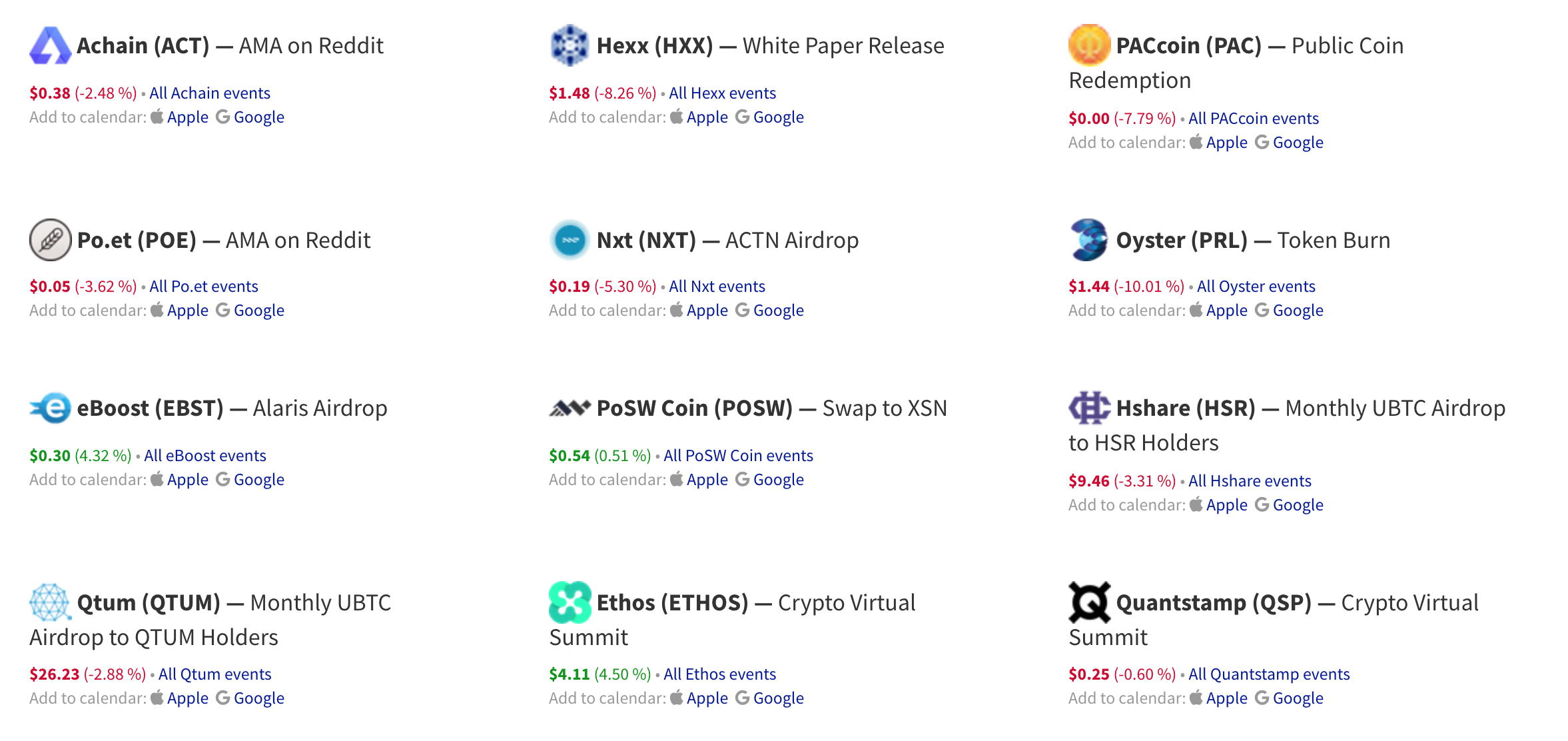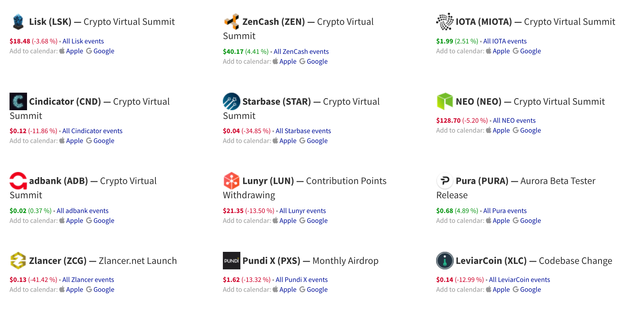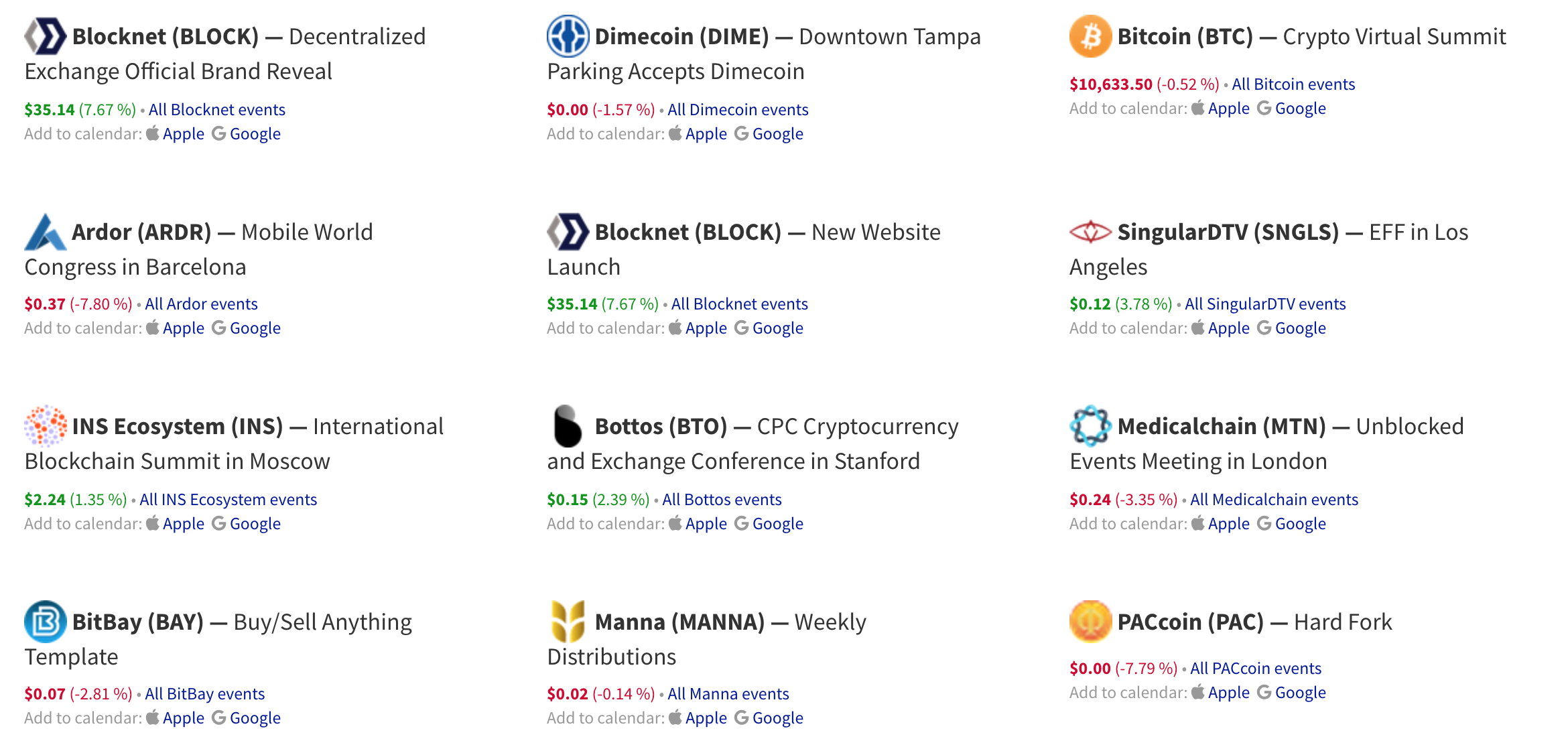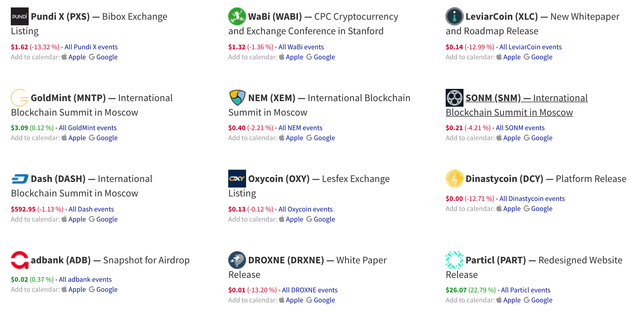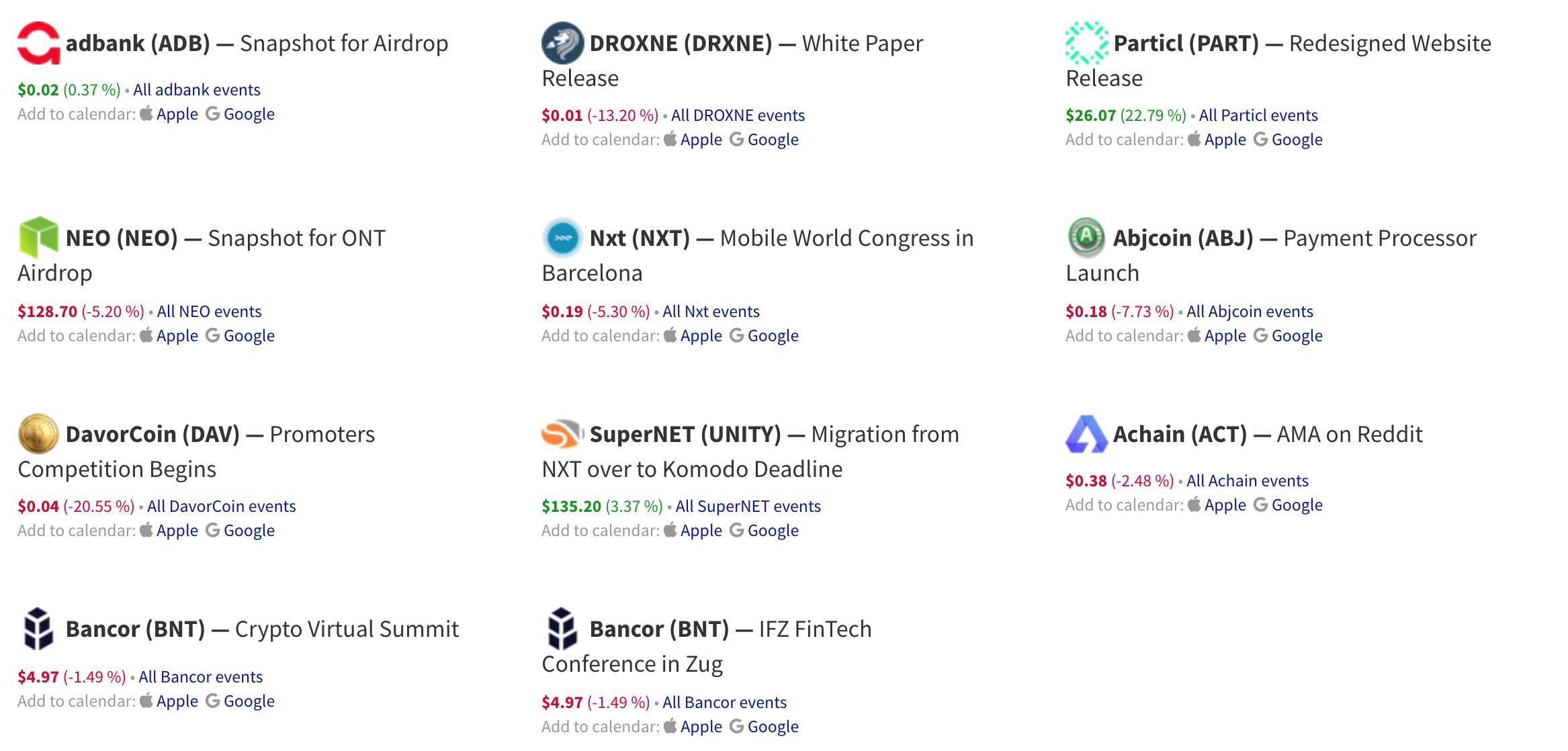 Donations

0x3bDfA13bD53A75B457df65F520fFE556faF29a9A

1E28FMCoy4Hi3CgUXAUX31Uxed2nDtw9d2