Bitcoin Analysis | 2 June 2020 Evening | Strong Resistence at $10522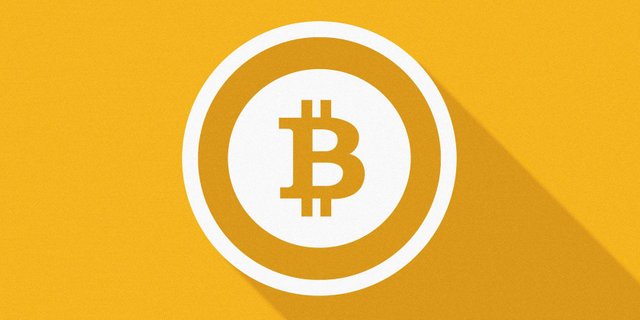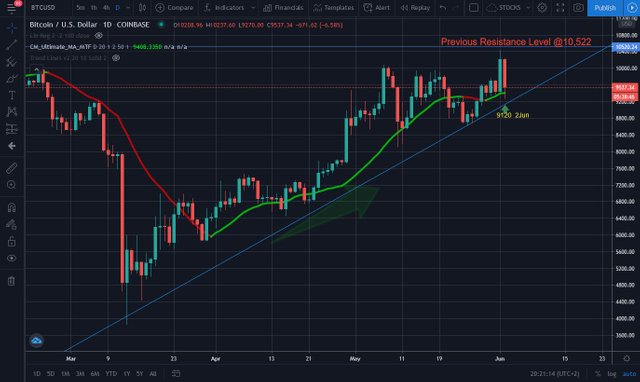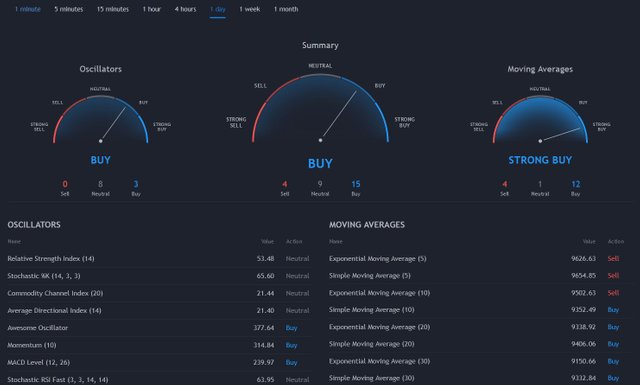 Following our recent Bitcoin analysis, The first of June Candle has reached 10428, As it couldn't hold that level and it dropped almost 6% in a very rapid way.
Bitcoin has touched $9267 Level on CoinbasePro and started to recover.
At this moment, we are still trading in the narrow triangle that we have set before and still withing the support trend line.
Unless we have seen a downward movement and Bitcoin has closed below 2 June Trend line support level which is 9120, Then we should be focusing on its strength and volume. As this is a key level for the next move.
At this moment we remain bullish as unless we didn't break level mentioned above, if so then
We will adjust our analysis accordingly.
Thank you for reading this post, help us by up-voting it's highly appreciated.
Have a good day and happy earning.
@ohamdache
------------------------------------------- DISCLAIMER ------------------------------------------
This is not an investment advice, you are responsible for your own trades. We do provide technical analysis for the current market situation and it's a prediction for the currency price, we might have the wrong assumptions in some cases.
[Images Sources: Tradingview.com]