It´s been a while since i wrote about the market situation and my expectations. If you are a close follower, you probably know that i follow Bitcoin price very closely. Things have been very unclear last couple of months, but as we get closer to 1st of August Bitcoin price charts start to show some signs.
I´ve literally been keeping an eye on Bitcoin chart for the last 2 weeks as i had the feeling that BTC dump was on the way. In fact, i´ve sold all my btc couple of days ago(I think i was even a bit late) to take my position before new SegWit hits the market. Now, it seems like dump is about to start and Bitcoin "whales" are making their last moves. I´ve always been a cautious BTC trader(unfortunately), therefore i chose the least risky way during this period. Although i am strongly against the whole idea of SegWit, i believe that majority of the miners will adopt this new system and we will not see a hard fork. At least for now.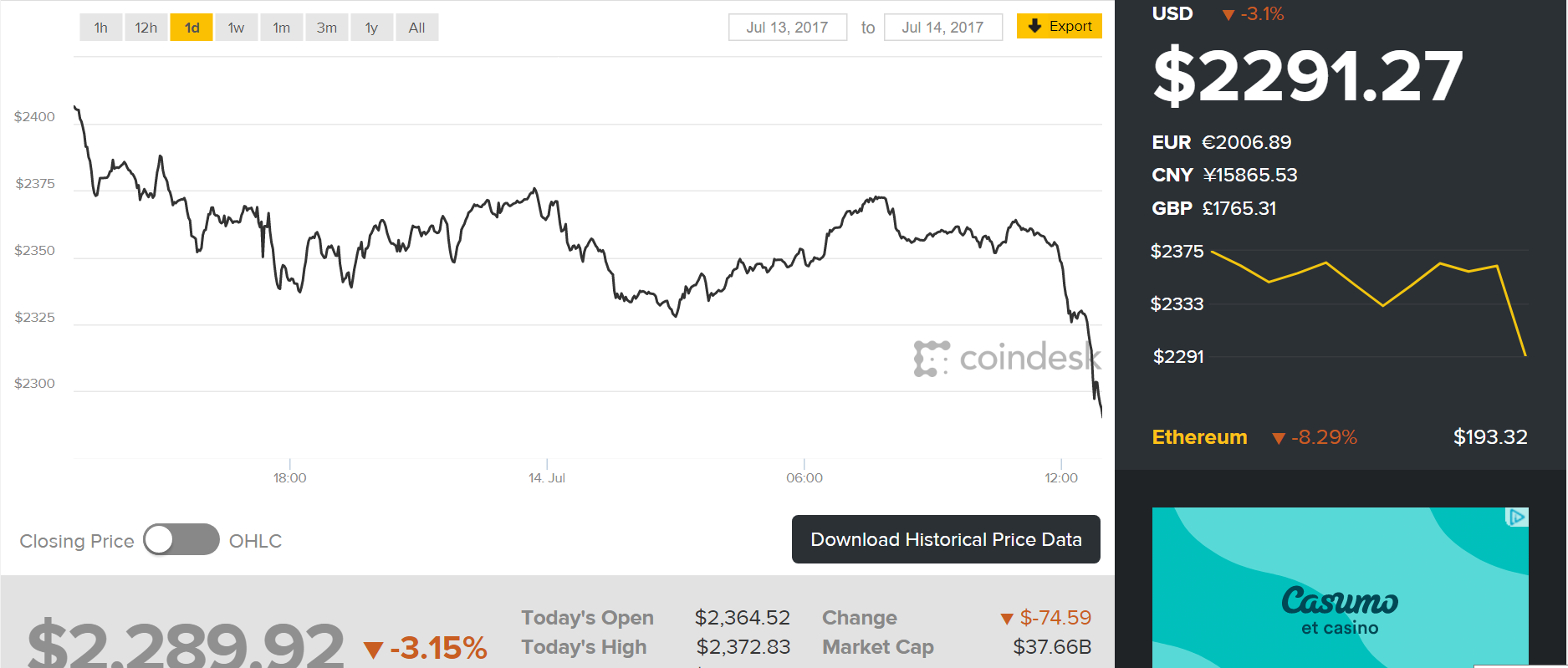 Things might seem clear once you read the post, but as a trader(particularly in cryptocurrency market), you always need to think about the amateurs in the market as they form the majority of this community. At the end of the day, their actions will effect the BTC price since biggest Bitcoin holders are no longer in action to make money because they simply don´t need to.
SegWit and Hard Fork discussions are so complicated, even some old Bitcoin users can´t wrap their minds around it. This will cause them to sell their coins until market is more clear. My personal opinion is that it is the time to sell Bitcoin.
The next step is to figure out when to buy it again. It is early to say something about it since we still have 2 weeks to go before new SegWit is in operation, but i will surely share my thoughts in near furute. If you like my post please follow and upvote. May god bless BITCOIN.
Above article is not, and should not be regarded as "investment advice" or as a "recommendation".
image source
https://cointelegraph.com/