Coin Review - VSLICE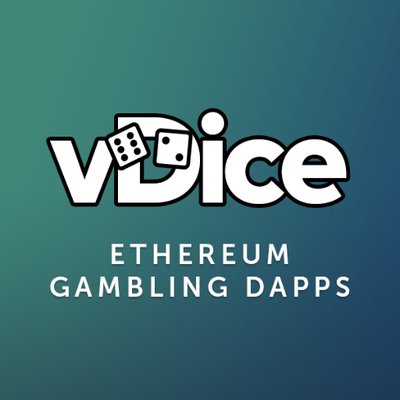 TLDR
**Allows developers to crowd fund their blockchain based games
**Investors can earn money by funding game development projects
**Managed by smart contracts, eliminates the need for middlemen
**VSL token holders receive a share of profits from all the platform's games
**Allows players to earn near instant payouts for their wins
**Platform does not require account creation - Connects to MetaMask for safe coins storage
www.vdice.io
Ticker - VSL
Availiable at www.ethershift.co - YoBit - BIEX
What is vSlice?
vSlice (VSL) is platform created to allow for the funding and development of games on the Ethereum blockchain. This is specifically targeted toward gambling based games and Vdice, the platform's first game allows players to bet against a dice game. Their platform is unique in that not only does it not require any verification, but it doesn't even require an account. Players can simply join into a game by sending coins through the provided QR code or MetaMask. If they win, the return is processed nearly instantaneously, and their winnings are paid out through the provided address. Quite amazing if you ask me.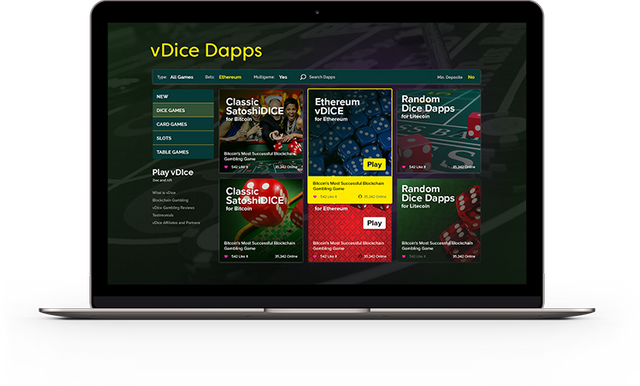 This project is a lot more than just a way to gamble away your Ethereum. They provide a host of other very interesting options that may appeal to investors, including the ability to earn a portion of the profits for every single game built on their network. That's right, token holders will have rights to a certain percentage of profits in VSL's profit sharing scheme. The amount which you'll be able to take from the house will depend upon how many tokens you own yourself.
What about the games though? In addition to offering investors a slice of the house's pie, there's still more ways to make money with vSlice. If you're interested in funding some cool new games ala the KickStarter method, then you can do that as well. However, unlike KickStarter, you'll actually be rewarded for doing so. Backers on the vSlice platform will be able to earn Ethereum for contributing to the success of projects.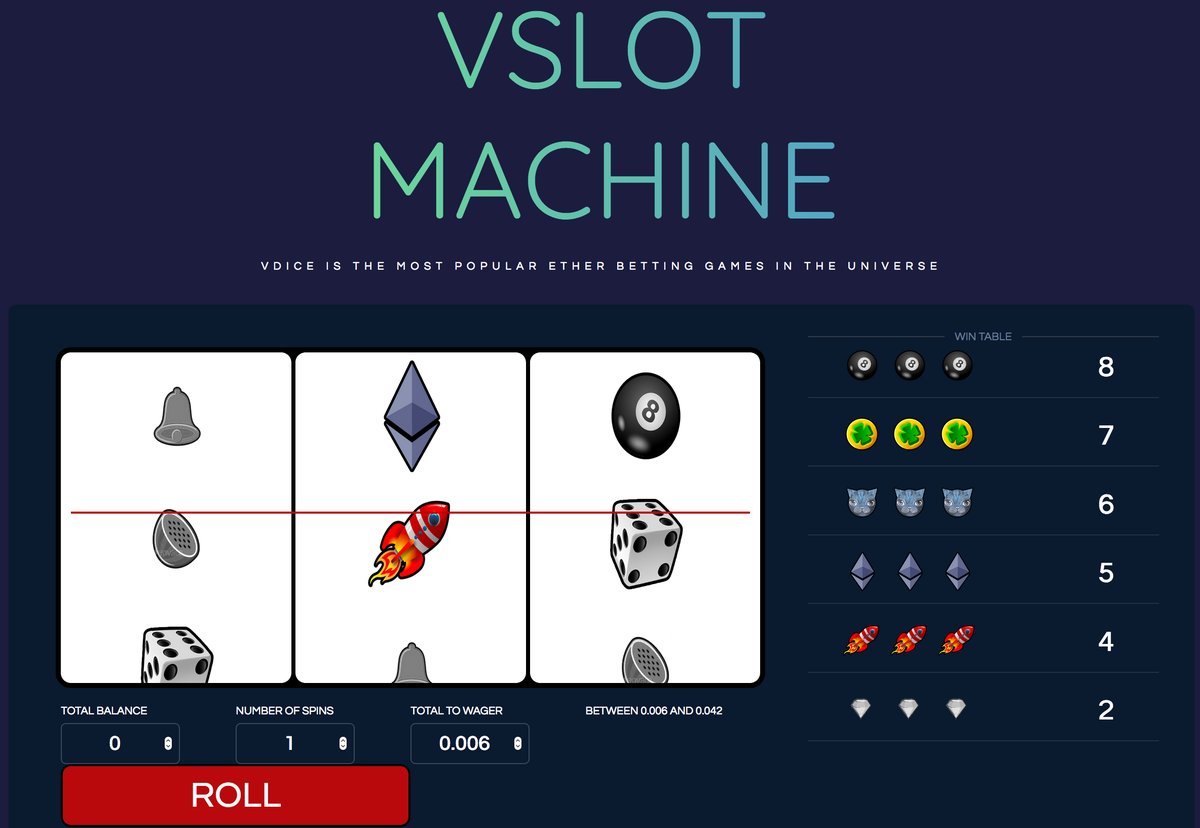 The token has seen some tremendous gains in the past, and currently is a great price to buy. The technology behind their product is solid, and with the US Supreme Court recently rejecting the federal law on gambling I think anything in this space will be really hot in the coming years.
Another thing I like about this team if their commitment to keeping their growing community up to date with whats going on via weekly updates on their blog (blog.vdice.io). Not only have they just completed a new game that is ready for release, but they are also working on a big rebrand of their website which could inject some extra excitement into their project. I think its a good time to pick up some VSL, or at least check out the awesome game they have at vdice.io