The Great Lockdown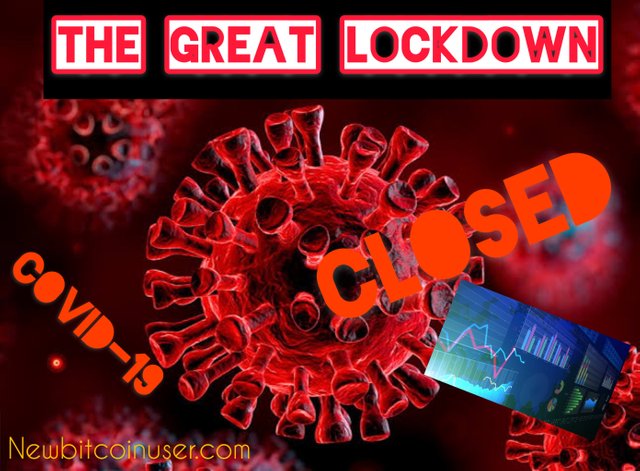 Today is a time of great uncertainty that without a doubt has impacted all aspects of our lives. The great lockdown caused by the spread of coronavirus has triggered the economic shock around the world. The current economic bubble that has been artificially inflated by inappropriate lending standards by the banks, buybacks by the corporations and escalated asset prices in the financial markets has begun to burst.
How the great lockdown impacting the markets
Being one of the most important factors, the coronavirus outbreak is affecting the traditional financial markets. Over the last few weeks, most financial assets lost more than 40% in price and then somehow has recovered half of its lost value. The crude oil prices have dropped by more than 70% to its historical lows. Moreover, its derivative products market has crashed on Monday sending the May futures contracts for WTI Crude oil price to the negative price of $37 per barrel. The collapse of the crude oil futures market, which hasn't happened in its entire history, most probably will cause more panic across the globe.
Furthermore, we have also seen that cryptocurrency Bitcoin is experiencing a positive correlation with the traditional markets. The digital currency asset is currently trading 33% below its most recent peak value. It seems that gold is the only 'safe heaven' asset that has remained unaffected by the virus pandemic. Yet once again, it has proved itself as the best store of value during the economic downturns. In fact, the price of gold has reached the highest level in its history.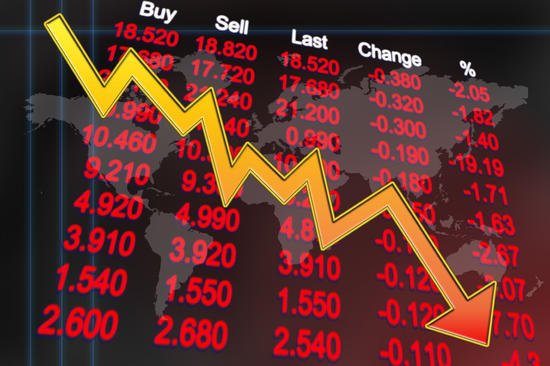 The great lockdown recession
In light of the current events, financial markets continue to be very volatile and unpredictable. While the uncertainty is growing, it can be hard to predict if conditions are going to get better or worse in the near future. The history of major financial crises suggests that we might experience the worst economic slowdown in 90 years.
According to data published by IMF, the coronavirus pandemic would lead to the biggest economic crisis in our history. It will unfold in waves over time giving false hopes and then will cause traditional markets to fall further. The IMF predicting a year-over-year recession if the crisis deepens. Many experts believe that the unprecedented global economic slowdown will get much worse in the next 12 months before it gets any better.
This is definitely a time of great opportunity!
Perhaps, it is unclear how traditional markets will react over the short-term and when to expect economic recovery. All we can do at the moment is keep an eye on the markets and observe how severe the consequences will be once the pandemic is over. I believe this is a great opportunity for us to prepare for our future long-term investment strategy. Hence, we have to get ready for the financial market's entry to 'buy the dip' and increase our wealth over time.
Every financial crisis has been followed by investment opportunity, and history can confirm this to be true. Be a 'smart investor' and master these opportunities! Follow the advice of experienced investors and have free cash aside ready to be invested when the market conditions are right. Warren Buffet is without a question one of the greatest investors of our time. He is now holding over $128 billion in cash aside and waiting for a good investment deal to come along.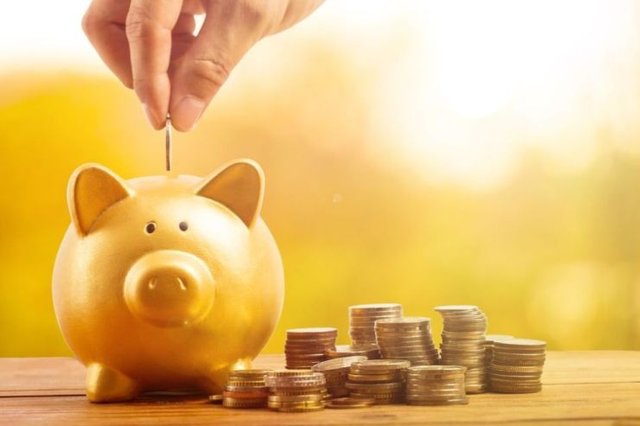 What to do next?
If you would like to become a successful investor, then the first thing you need to do is to develop a mindset of an investor. With that said, you have to learn basics about money, budgeting and know how to manage your personal finances. You need to understand what wealth is and determine what it means to you. Moreover, you should learn how to recognize investment opportunities and profit from them.
A famous investor Robert Kiyosaki once said that unfortunately, the general global population has a great lack of financial education. Most people still don't know to plan their budget, manage their money or build a lifetime portfolio.
Therefore, if you would like to increase your wealth over time, then you have to determine your financial goals first, develop a lifetime financial strategy and build a balanced and diversified investment portfolio.
Bottom Line
While we are in the great lockdown period and the economic recession is approaching it is hard to predict what will happen tomorrow. However, we can utilize these times to prepare ourselves for future long-term investments strategy. Hence, we can find opportunities to increase our wealth over time.
In my next articles, I will share my financial strategy on how to get through these challenging times. Moreover, I will explain how to build a diversified long-term investment portfolio. And then I will cover a topic in detail on how to make the first investment in shares.
Today I am sharing a photo of Red Crater - Tongariro Alpine Crossing of New Zealand.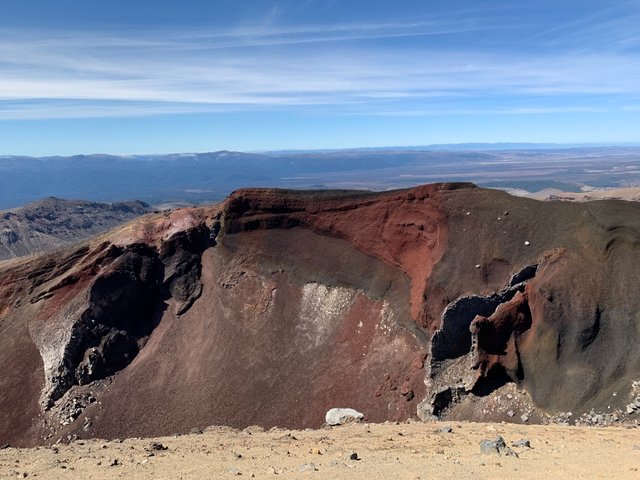 #bitcoin #cryptocurrency #technology #blockchain #education #learn