Is your cryptocurrency wallet safe?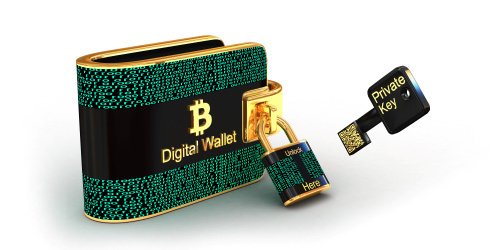 "Originally published on newbitcoinuser.com"
For many years Bitcoin has been known to the world as a digital form of money that one day can replace the physical monetary system. With time its value has increased substantially and it has proved itself as a safe store of value. Thus, many crypto enthusiasts has witnessed Bitcoin transformation into a best performing digital asset class. Despite Bitcoin price is volatile and corrects itself (drops from time to time) in the short-term, it has rewarded its long term investors with high returns. A highly profitable in the long run Bitcoin has even outperformed the traditional financial assets including stocks and gold. An increasing mainstream adoption of Bitcoin and its outstanding performance has caught the attention of many new retail and institutional investors.
Have you invested in Bitcoin or any other cryptocurrency and set your short-term trading or long-term investment goal? Then it is essential that you understand how to store your cryptocurrency and keep it safe. In this article, I will tell you why it is important to choose the right wallet for your Bitcoin and secure your digital assets. I will also remind you about different types of cryptocurrency wallets . Furthermore, I will talk about the most secure 'Hardware' type of wallets and in explain how to set up hardware wallet Ledger Nano S in my next article.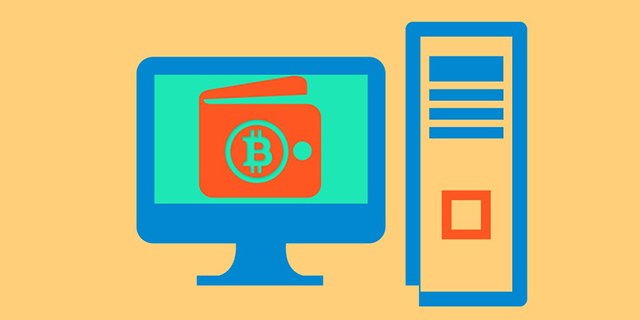 Why do you need a cryptocurrency wallet?
Nowadays cryptocurrency exchanges are the easiest and best place to buy Bitcoin and other cryptocurrencies. These market places offer much higher liquidity and secure purchase options than peer-to-peer markets. Thus, you can instantly purchase Bitcoin with your local currency and store them safely in an automatically generated cryptocurrency wallet on exchange. Keeping your cryptocurrency assets on exchanges is very convenient. You can trade your Bitcoin and make some gains or sell it at any suitable time. Moreover, you don't need to worry about setting up another cryptocurrency wallet and understand how it works.
Some of cryptocurrency enthusiasts believe that if you choose a reputable cryptocurrency exchange with a strong security measures then storing your crypto funds there is fine. So, they buy Bitcoin on the exchange and often leave it there for a long term. They tend to ignore the fact that cryptocurrency exchange holds your private keys to the wallet and can control your assets. Hence, you are wrong if you think that you are the only person in charge of your crypto assets. Should crypto exchange consider any of your trading activity as being a suspicious, it can easily prevent you from accessing your account or simply freeze your funds. And despite crypto exchanges are using high-security protective measures, they still remain very vulnerable to hacking attacks.
Are cryptocurrency exchanges safe?
The most recent hacking attack on South Korean cryptocurrency exchange Upbit is a good reminder of the danger of storing your cryptocurrency funds on an exchange.
On November 27th, 2019, $51.3 million was stolen from one of the biggest crypto exchanges in South Korea, Upbit. 342,000 Ethereum was transferred from the Upbeat Ethereum Hot wallet to an unknown wallet. Due to hacking attack, all deposits and withdrawals services will be on hold and remain inaccessible for at least two weeks. To compensate for the losses, Upbit stated that it will cover $51.3 million from the company's own funds. However, the crypto exchange hasn't confirmed yet how long the process will take.
In 2019, the total volume of cryptocurrency-related fraud and theft attacks resulted in losses worth of $4.4 billion. The crypto thefts this year have increased drastically and are much higher compared to $1.7 billion losses in 2018.
Since January 2019, there have been seven major cryptocurrency exchanges hacks:
January 15 - Cryptopia (New Zealand) was hacked with estimated $16 million losses.
March 24 - DragonEx (Singapore) lost $7 million of its user funds.
March 30 - Bithumb (South Korea ) lost $13 million of EOS and $6.2 of XRP funds.
May 7 - Binance (Malta). Hackers stole 7,000 Bitcoins equivalent to $40.7 million;
June 27 - BiTrue (Singapore) exchange lost $4.2 million in XRP and Cardano of its users funds.
July 12 - Bitpoint (Japan) exchange lost $28 million in hacking attack that hit 50,000 users.
November 26 - Upbit (South Korea) is the latest hacking victim after losing $51.3 million.
These hacking attacks represent the massive risks that crypto investors take whilst holding their digital assets in the wallets on crypto exchanges. And if you haven't re-considered how to secure your crypto funds, then now is the time to do it.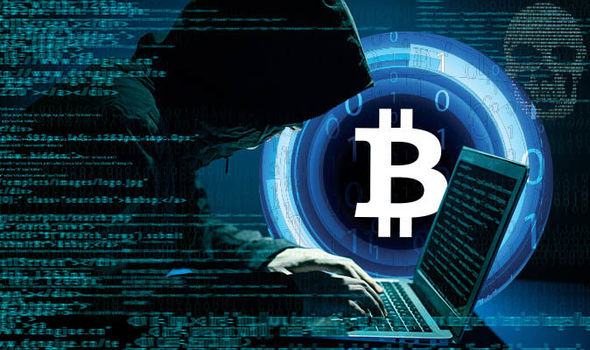 What is a cryptocurrency wallet?
A cryptocurrency wallet is a software program that let you to store, send and receive Bitcoin or any other cryptocurrency. Furthermore, it stores private and public keys which enable you to access and transfer your funds through various blockchains. When you download and set up cryptocurrency wallet, you generate the wallet address that is similar to account number. The real identification of your wallet privacy comes in the form of a private key. Every private key is associated with a public key which forms the basis for ensuring safe transactions.
Private keys are extremely large and highly random codes (string of numbers and letters). They are generated by your wallet in a cryptographic format that acts as the key to access your account. Private key helps to verify the authenticity of your ownership of cryptocurrency and let you spend your funds.
Every private key has a public key associated with it. Both are the cryptographic tools to ensure safe use of cryptocurrency wallets. Many people think that crypto wallet address and public key are the same. In fact, a cryptocurrency wallet address is the compressed and shortened (hashed) version of your public key. A public key is the unique identifier for your account on the blockchain. It is used to ensure you are the owner of wallet address that can receive funds.
If you would like to understand more about cryptocurrency wallets and the difference between private and public keys, then you should read my earlier article. In "The key to secure cryptocurrency transactions" I explained in detail what is Bitcoin wallet, private and public keys.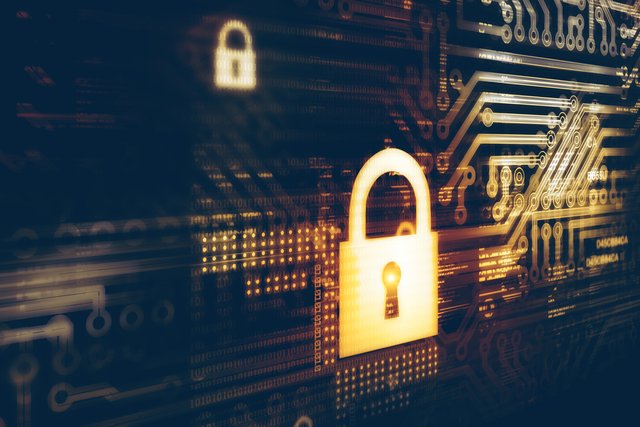 How to choose safe cryptocurrency wallet?
Many types of cryptocurrency wallets are suitable for every investor depending on the short or long-term strategy. The easiest way is to classify them into two categories: online (hot) and offline (cold) wallets.
Online cryptocurrency wallets are connected to the Internet and let you access your funds from anywhere. You must be aware that storing your cryptocurrency funds on these wallets means that you store wallet keys in someone else's server. Therefore, your digital assets are not only under your control. Crypto investors use online or hot wallets usually to store small amounts of cryptocurrencies. Thus, they use these wallets for transactions to buy goods and services online, and regular cryptocurrency trading on exchanges. Online wallets include online web-based wallets, desktop wallets, cryptocurrency exchange wallets, and mobile wallets.
For more information on this type of wallets, you should read my articles:
"What you need to know about Hot wallets"
"What are the best Hot wallets?"
Offline cryptocurrency wallets are amongst the most secure wallets to store your digital assets. They are not connected to the Internet and are more like savings accounts. Hence, crypto investors typically follow 'Hodlers" investment strategy and store larger amount of Bitcoin and cryptocurrencies for a long time. These wallets occasionally require access to the Internet whilst investors are making a 'one-off ' transaction. Offline or cold wallets are highly secure due to its owners are not sharing their private keys with third-parties or on cloud. These wallets come in the form of a printed paper wallet or a hardware wallet similar to USB device.
If you would like to learn more about Offline wallets, then go to links of the following articles:
"What you need to know about Cold wallets"
"Everything about Paper and Hardware cold wallets"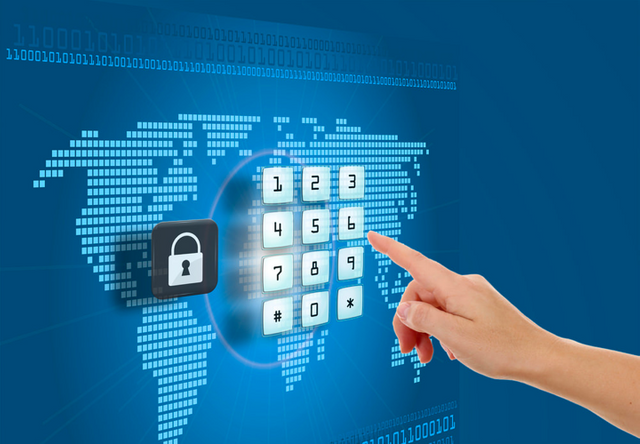 What cryptocurrency wallet to use?
It is very important to understand advantages of these wallets as they have different purposes. Crypto investors should also bear in mind that every type of wallet comes with its own risk. Therefore, to minimise the risk and avoid losing all your crypto funds, many investors use few cryptocurrency wallets simultaneously:
Online cryptocurrency exchange wallets - investors are using these wallets to store small amount of Bitcoin and cryptocurrencies for regular trading activities. Binance, Kraken and Coinbase are well-known and secure crypto exchanges in the world. You should never use this wallet type to store your main long term investments!
Online mobile/desktop wallets - investors keep small fraction of Bitcoin or other cryptocurrencies in these wallets for regular purchases of goods and services online. You can create your own mobile cryptocurrency wallet with Blockhain.com. It is the safest and most popular wallet for storing your digital currencies. Additionally, you can download desktop version of Blockchain.com wallet and synchronize both wallets together. Another easy to use and multi-currency crypto wallet is called Trust Wallet. The Binance company behind Trust Wallet has been working to offer a secure and reliable wallet to its users.
Offline hardware wallet - this is where investors and crypto enthusiasts keep majority (or all) of their cryptocurrencies for a mid to long-term. Nothing can be safer than this type of wallets when it comes to storing your crypto funds. The user's private key is stored in a physical hardware device that is permanently disconnected from the Internet. The world's most popular hardware wallet is Ledger Nano S. Most investors are using Ledger Nano S as it is affordable and offers the highest level of security for your cryptocurrencies. Therefore, you should consider to buy one and protect your long term investments!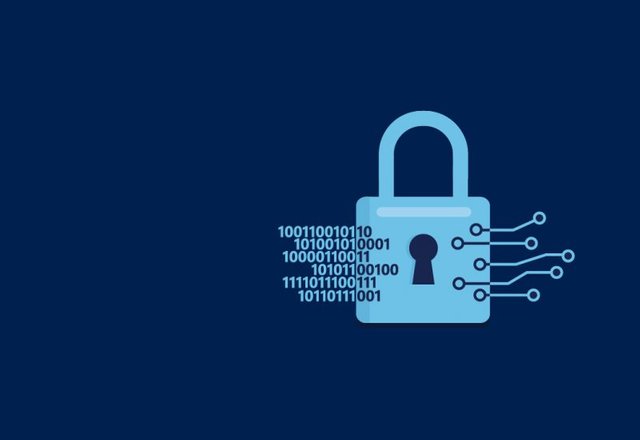 Bottom line
Being a cryptocurrency investor, it is very important to look after your crypto funds and keep them safe. With many cryptocurrency wallets available on the market, it could be very confusing how to select the right wallet. Keeping your Bitcoins in the crypto wallet on exchange means that your funds are at risk. However, you will never be wrong if you keep your digital currency in the hardware wallet like a Ledger Nano S. In the next article I will tell you more about hardware wallets and explain how to set up Ledger Nano S wallet.
rsz_hardware_wallets.jpgdesktopwallet.jpghack.pngchoose-wallet.pngSecurityCryptography_Banner-Header_Blue-800x550.jp
And here is a picture of wonderful volcanic lake located at Tongariro Alpine Crossing.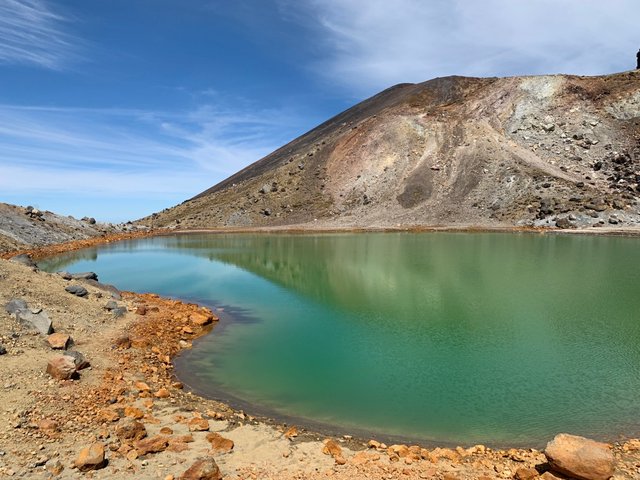 #bitcoin #cryptocurrency #technology #blockchain #education #learn