F1 Delta Time Auctions Race Car for Charity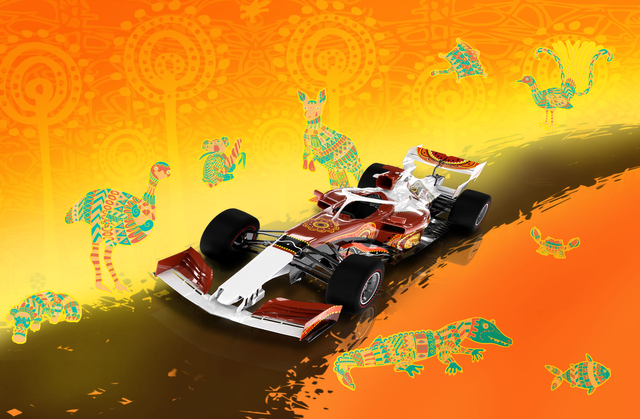 Animoca Brands is auctioning an Apex race car for its upcoming F1 Delta Time game in order to raise money for charity. They want to offer financial support in the battle against bush fires in Australia. The full 100 percent of the proceeds from the auction of the Australia Edition 2020 go to NSW Rural Fire Service Association, WIRES, & Australian Red Cross Disaster Relief & Recovery Fund. The auction ends on March 22nd.
At the moment of writing four bids have entered the auction. The highest bid is currently offering 0.5 ETH. However, earlier auctions showed that the price moved a lot more during the final days of the auction. For example, in January the company auctioned the China Edition 2019: Azure Dragon race car for 91 ETH, which was equal to 16.599 dollars at the time of the auction.
The Australia Edition 2020 is the first F1 Delta Time car for the Grand Prix of 2020, and it's the sixth vehicle in the super rare Apex tier. The first auctioned vehicle is still the most expensive one, as it was sold for 415.5 ETH. At that time that would be 110 thousand dollars.
Crate sales just ended
The auction for the Australia Edition 2020 comes right after Animoca Brands ended the crate sale. Gamers and investors have been able to buy crates which contained a couple of car parts, and perhaps a vehicle or driver. An epic version of Lewis Hamilton sold for 0.8 ETH, and is now back on the market for 1.75 ETH. Many traders are flipping virtual goods in an effort to make money.
Gamers and investors have spend 816 dollars on average on the F1 Delta Time crate sale. Overall Animoca Brands brought in 364.270 dollars.
What is F1 Delta Time?
F1 Delta Time is one of the officially licensed sports games from Animoca Brands. In this blockchain game players can collect virtual cars, drivers and car parts. Players can sell or trade these with other gamers. This element of digital collecting is already live, but we're still waiting for the actual gameplay.
Competitive racing will be a core element of F1 Delta Time. Each car has characteristics unique to the vehicle. Acceleration, grip, top speed, and luck are the elements that will influence the car's performance. Whether gameplay will happen from a first person perspective, third person perspective or bird's view has not yet been revealed.
F1 Delta Time will launch in the Spring of 2020.
---
Posted from my blog: https://www.nederob.nl/2020/03/12/f1-delta-time-auctions-race-car-for-charity/
---