The blockchain technology startup Blockstream announced the purchase of the wallet GreenAddress
 The blockchain technology startup Blockstream announced the purchase of the wallet GreenAddress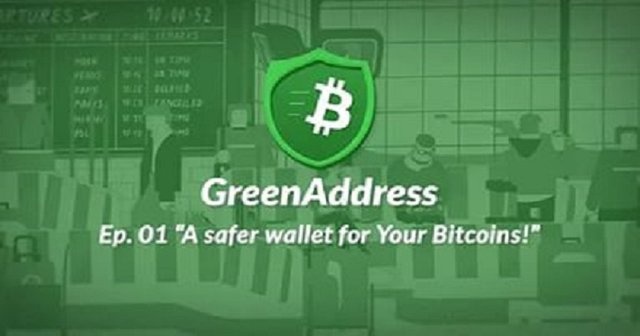 Blockstream, the company announced the acquisition of popular bitcoin wallet GreenAddress. In addition to the purchase of the product itself, Blockstream will use the services of a team of developers GreenAddress, headed by CEO and company founder Lawrence Nauman.
CEO of GreenAddress Lawrence Nayum now held the position of senior architect GreenAddress.
"We are pleased to announce the purchase GreenAddress, a leading provider of software for bitcoin wallets in Europe. GreenAddress priorities have always been safety, privacy and convenience of the users. Their team consists of only three persons who are distinguished by their deep devotion to the philosophy of bitcoin. Users of the wallet is in your most passionate and tech-savvy early adopters of bitcoin who understand the need for the highest level of privacy and security", — reads the statement of Blockstream.
Simultaneously, Blockstream emphasizes that the acquisition of GreenAddress should not be seen as the beginning of the takeover of companies operating in the bitcoin and blockchain industry.
"Having carefully studied its own road map, we felt that, in addition to the open code Saidjanov, proven quality wallet will be a natural choice for us. This will allow us to expand audience reach and meet the needs of commercial applications."
The GreenAddress wallet available for users of devices on Android and iOS, as well as desktop versions for Windows, install using the extension for Google Chrome. Change of ownership does not affect users of the wallet, the code of all versions of GreenAddress is still open on GitHub.
Moreover, in the near future GreenAddres users can expect a number of nice innovations.
In a statement the company said:
"GreenAddress was one of the first wallets, which introduced such features as HD', multipoles, support hardware wallets, dynamic Commission and replace transactions. Now, with access to the expertise, experience and resources Blockstream, we will continue to do wallet GreenAddress even better."
Among the improvements that users can expect of the purse, called a cross-platform library for developers an even higher level of security and privacy of users and, of course, support Saidjanov. This means that, in addition to bitcoins, users will be able to manage not only bitcoin, but other digital assets.
In January 2016 GreenAddress has announced the implementation of the Protocol Segregated Witness, in may, was added to the function Replace-By-Fee, whereby the user can increase the size of the fee for faster confirmation of a transaction.
Blockstream came this year on the headlines, receiving a $55 million investment to Finance part of the Serie A. last week, the company introduced a new Patent commitment and amended Patent agreement for innovators, protecting developers and users of technology Blockstream from any claims for patent infringement, provided that they adhere to its terms and provisions.
In October 2015 Blockstream released their own sidechained Liquid, intended to service the bitcoin exchange, processors and traders, reducing the time required to implement the transaction between different accounts.