What happens to the HBAR?
What is HBAR?
HBAR is the native cryptocurrency of the Hedera. It is a new cryptocurrency with blazing speed and security. Major enterprise-level corporations backed up Hedera.
I have been following hedera for some months now and invested in it. This morning I looked at charts and I was amazed. What is happening? HBAR is gaining more power against bitcoin. It jumped 60% up in the last few hours. I tried to scan the news but I can't find the reason why HBAR is getting positions so much. Look at the chart below.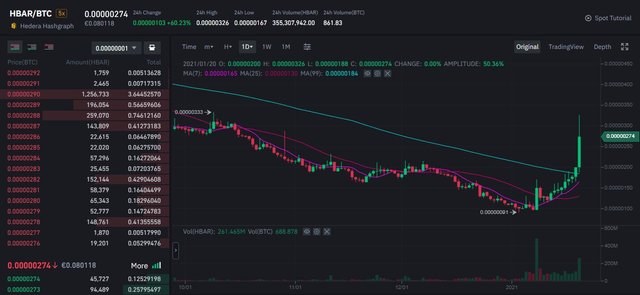 Do you have ideas why HBAR is rocketing up right now?