Hello everybody, I told you in another post that I would keep you updated in my plan for residual income.
One of the steps is having a #cloudmining service (or several) and one of them is:
Referral --->
Minergate
I am going for my 6th contract and I will post the development of them.
The contracts are in US dollars so depends on the price of BTC it is the amount of BTC the contract will cost.
Right now I have:


And the contract price is at this exact time: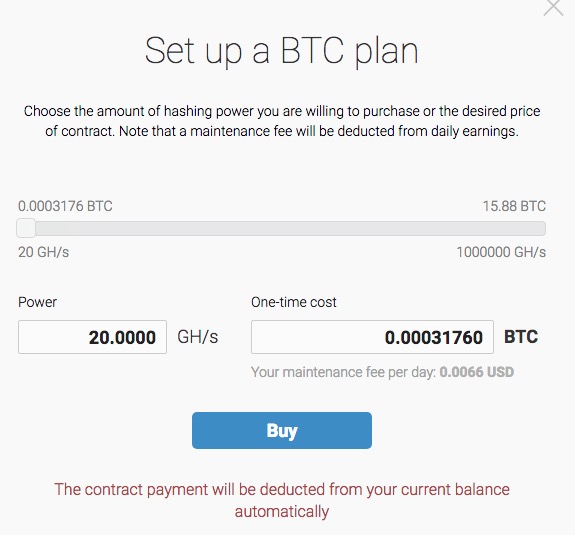 If the BTC price increases or decreases, the amount of BTC to pay for the contract will have a variation too.
After this contract I expect to buy my new contract in 9 days instead of 10 days that took me to buy this one.
After I can buy a contract daily I will start buying contacts with more GH/s
Will keep you posted!!!