Which Crypto Should I Invest In? Is Bitcoin A Good Choice? (English/Turkish)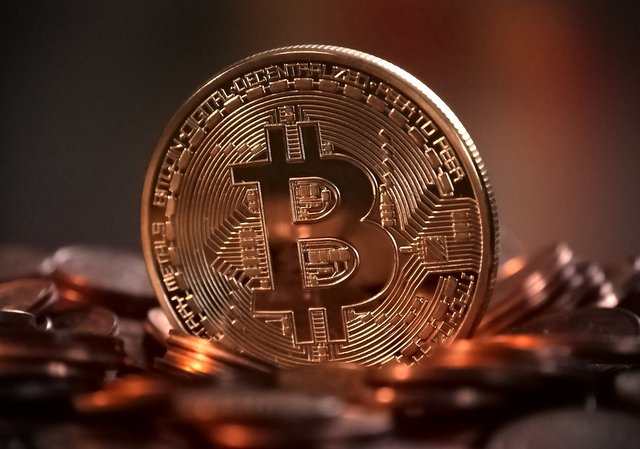 My appetite for investing in crypto currencies increased as I entered the crypto world on the occasion of Steemit. The fact that prices have declined considerably compared to the summit in January increases my motivation on this issue.
However, I have a problem: I can't decide which crypto I should invest in.
Even the most conservative experts have accepted that blockchain technology will be permanent. The crypto world is growing rapidly. When I started to deal cryptos, there were about 1,500 crypto currencies. As a potantial investor who wanted to get to know this world, I found this number high.
There is 3543 crypto currencies in the world today according to https://coinranking.com statistics. Which one of these are we going to invest in? The information given specifically for any crypto is not enough for me. I want to make a comparison, see the big picture. Analyzing all the cryptos is beyond a human's intellectual capacity. The most appropriate solution seems to be to start with the most valuable and common crypto currencies. This is why I decided to start with Bitcoin. I think it would be useful to examine the crypto currencies individually in order to learn about blockchain technology.
As of today, Bitcoin's total market value is 126,83 billion dollars. According to the https://coinranking.com data, the total value of the crypto world is 282,44 billion dollars. Bitcoin makes 44.9% of the crypto world.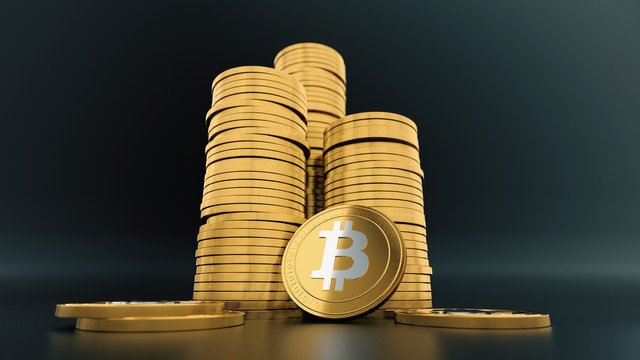 Bitcoin's Strengths
The total number of Bitcoin, which has a 10-year history, is restricted to 21 million. There are 17.08 million Bitcoin in circulation. As time goes on, it gets hard to mine Bitcoin. It is estimated that the last Bitcoin will be released in 2136. The limited supply of Bitcoin and the rising difficulty of mining Bitcoin as time goes on have an upward impact on the price.
When I get to know this world, I remember that I was thinking: There are only 21 million bitcoins in the world, versus 7.6 billion people. I must have one of those Bitcoins!
Bitcoin plays an intermediary role exchanging other crypto currencies into fiat currencies. There are 3420 Bitcoin ATMs in the world. This number is growing rapidly. You can reach the geographic distribution of these ATMs on this link
According to the Metcalfe law, the value of a network increases in proportion to the square of the number of people using it. In this context, it is no wonder that Bitcoin, the most well-known crypto, has gained so much value with the advantage of being the first. I beleive that crypto prices will continue to increase in accordance with the Metcalfe law.
According to thehttps://bitinfocharts.com statistics, 222.997 Bitcoin transactions occured in the last 24 hours. Average transaction amount is 4,47 BTC, median transaction amount is 0,05 BTC. When these statistics are compared with other major crypto currencies, we see that the average BTC transaction amounts are high. There are 894.705 people following Bitcoin from Reddit. We see that Bitcoin is ahead of most of the statistics showing the prevalence.
There is a huge liquidity arising from the prevalence of Bitcoin. It is easier for big investors to invest in Bitcoin because it has a deeper market compared to other crypto currencies.
Bitcoin is also widely used as a payment tool compared to other Crypto currencies. Bitcoin is also less volatile compared to others.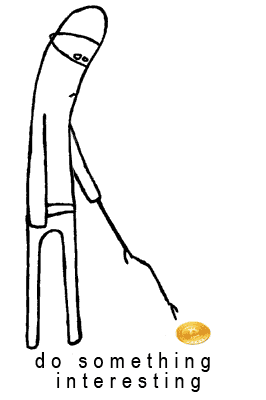 Bitcoin's Weaknesses
One of the most important weaknesses of bitcoin is electricity consumption. According to the proof of work principle, the approval of operations in Bitcoin takes longer than modern cryptos and operations consume higher processor power.
Another weakness of Bitcoin is that the trading fees are high compared to crypto coins such as Bitcoin cash, Litecoin. The progress of the processing fees is in the following graphic, which I got from https:/bitinfocharts.com/

The functions, such as the distribution of distributed application development and smart contracts, which are valid for subsequently produced crypto currencies such as Etherium, Neo, are not in question for Bitcoin.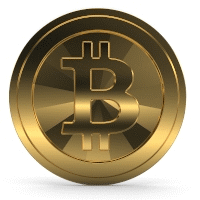 Conclusion
In addition to the advantages of being the first, there are disadvantages. Crypto currencies emerged after Bitcoin was founded on more advanced infrastructure by taking lessons fgrom Bitcoin. Of course, improvements are made on Bitcoin, but these improvements have not yet achieved the desired improvement over processing time and transaction costs.
If I had the right to invest in a single crypto, I would not have used my vote for Bitcoin, but if I wanted to create a crypto money, it would be appropriate to have some Bitcoin in it.
I'm not neither an investment nor a crypto currency expert. The information I share in this article should be read as the thoughts of a potential investor who is curious about the crypto world.
Thanks for reading.

Hangi Kripto Paraya Yatırım Yapmalıyım? Bitcoin İyi Bir Seçim Mi?
Steemit vesilesiyle kripto dünyasına dahil olup blok zinciri teknolojisini tanıdıkça kripto paralara yatırım iştahım arttı. Fiyatların Ocak ayında gördükleri zirveye kıyasla epey gerilemiş olması da bu konudaki motivasyonumu artırıyor. Ancak bir problemim var. Hangi kripto paraya yatırım yapmam gerektiğine karar veremiyorum.
Blok zinciri teknolojisinin kalıcı olacağını artık en muhafazakar uzmanlar bile kabul etmiş durumda. Kripto dünyası hızla büyüyüp gelişiyor. Kripto işiyle ilgilenmeye başladığımda 1500 kadar kripto para birimi vardı. Bu dünyayı tanımak isteyen bir yatırımcı adayı olarak bu sayıyı yüksek buluyordum.
https://coinranking.com/ a göre bugün itibarıyla dünyada 3543 kripto para var. Bunlardan hangisine yatırım yapacağız? Herhangi bir kripto paraya özel olarak verilen bilgiler benim için yeterli olmuyor. Karşılaştırma yapmak, büyük resmi görmek istiyorum. Kripto paraların tamamını analiz etmek bir insanın entelektüel kapasitesini aşan bir durum. Böyle olunca en uygun çözüm en değerli ve yaygın kripto paralardan başlamak gibi görünüyor. Bu yazı dizisine bu nedenle Bitcoin ile başlamaya karar verdim. Kripto paraları tekil olarak incelemenin blok zinciri teknolojisini tanımak anlamında da faydalı olacağını düşünüyorum.
Bugün itibarıyla Bitcoin'in toplam piyasa değeri 126,83 milyar dolar. https://coinranking.com/ verilerine göre kripto dünyasının toplam değeri 282,44 milyar dolar. Bitcoin kripto dünyasının %44,9'unu oluşturuyor.
Bitcoin'in Güçlü Yanları
10 yıllık bir geçmişe sahip olan Bitcoin'in toplam adedi 21 milyon'la sınırlanmış durumda. Halen dolaşımda 17,08 milyon adet Bitcoin bulunuyor. Zaman ilerledikçe Bitcoin çıkarmak zorlaşıyor. Son Bitcoin'in 2136 yılında çıkarılacağı tahmin ediliyor. Bitcoin arzının sınırlı olması ve zaman ilerledikçe Bitcoin çıkarmanın güçleşmesi fiyat üzerinde yukarı yönlü etki yaratıyor.
Bu dünyayı tanımaya başladığımda şöyle bir hesap yaptığımı hatırlıyorum: Dünyada 7,6 milyar insana karşılık sadece 21 milyon bitcoin var. Bu bitcoinlerden biri benim olmalı!
Bitcoin diğer kripto paraların geleneksel paralara çevrilmesinde aracılık rolü üstleniyor. Dünyada 3420 adet Bitcoin ATM'si bulunuyor. Bu sayı hızla artıyor. Bu ATM'lerin coğrafi dağılımına bu link üzerinden ulaşabilirsiniz.
Metcalfe yasasına göre bir ağın değeri onu kullanan kişilerin sayısının karesi ile orantılı olarak artıyor. Bu bağlamda en çok tanınan kripto para olan Bitcoin'in ilk olmanın avantajıyla bu denli değer kazanmış olmasına şaşırmamak gerekiyor. Kripto paralara adaptasyon arttıkça, Metcalfe yasası uyarınca fiyatların yukarıya gitmeye devam edeceğini tahmin ediyorum.
https://bitinfocharts.com/ istatistiklerine göre son 24 saatte 222.997 Bitcoin işlemi yapılmış. Ortalama işlem tutarı 4,47 BTC, medyan işlem tutarı ise 0,05 BTC. İstatistikler diğer başlıca kripto paralarla kıyaslamalı olarak incelendiğinde ortalama BTC işlem tutarlarının yüksek olduğunu görüyoruz. Bitcoin'i Reddit'ten takip eden 894.705 kişi var. Bitcoin Github yıldızı sayısı 33.326. Yaygınlığı gösteren tüm istatistiklerde Bitcoin'in önde olduğunu görüyoruz.
Bitcoin'in yaygınlığından kaynaklanan büyük bir likiditesi var. Diğer kripto paralara kıyasla daha derin bir piyasaya sahip olduğu için büyük yatırımcıların Bitcoin'e yatırım yapması daha kolay oluyor.
Bitcoin bir ödeme aracı olarak da diğer kripto paralara kıyasla daha yaygın bir biçimde kullanılıyor.
Ayrıca, Bitcoin diğer kripto paralara kıyasla daha az oynaklık gösteriyor.
Bitcoin'in Zayıf Yanları
Bitcoin'in en önemli zayıf yönlerinden biri elektrik tüketimi. Proof of work prensibine göre çalışan Bitcoin'de işlemlerin onaylanması modern kriptolara kıyasla hem daha uzun bir zaman alıyor ve daha yüksek işlemci gücü tüketiyor.
Bitcoin'in diğer bir zayıf yanı işlem ücretlerinin Bitcoin Cash, Litecoin gibi kripto paralara göre yüksek olması. İşlem ücretlerinin gelişimi https://bitinfocharts.com/'den aldığım aşağıdaki grafikte yer alıyor.

Etherium, Neo gibi sonradan üretilen kripto paralar için geçerli olan üzerinde dağıtık uygulama geliştirme ve akıllı sözleşmeler üretme gibi fonksiyonlar Bitcoin için söz konusu değil.
Sonuç
İlk olmanın getirdiği avantajların yanı sıra dezavantajlar da var. Bitcoin'den sonra ortaya çıkan kripto paralar Bitcoin'in açtığı yolda onun yaşadığı tecrübelerden dersler çıkararak daha gelişmiş altyapılar üzerine kuruldular. Elbette Bitcoin üzerinde de geliştirmeler yapılıyor, ancak bu geliştirmelerin işlem süreleri ve işlem maliyetleri üzerinde arzu edilen iyileşmeyi henüz sağlayamadığı görülüyor.
Tek bir kripto paraya yatırım yapma hakkım olsa tercihimi Bitcoin'den yana kullanmazdım, ancak bir kripto para portföyü oluşturulmak istenirse içinde Bitcoin bulundurmak uygun olabilir.
Yatırım uzmanı ya da kripto para uzmanı değilim. Bu yazıda paylaştığım bilgilerin kripto dünyasını merak eden potansiyel bir yatırımcının düşünceleri olarak okunması uygun olacaktır.
Okuduğunuz için teşekkür ederim.