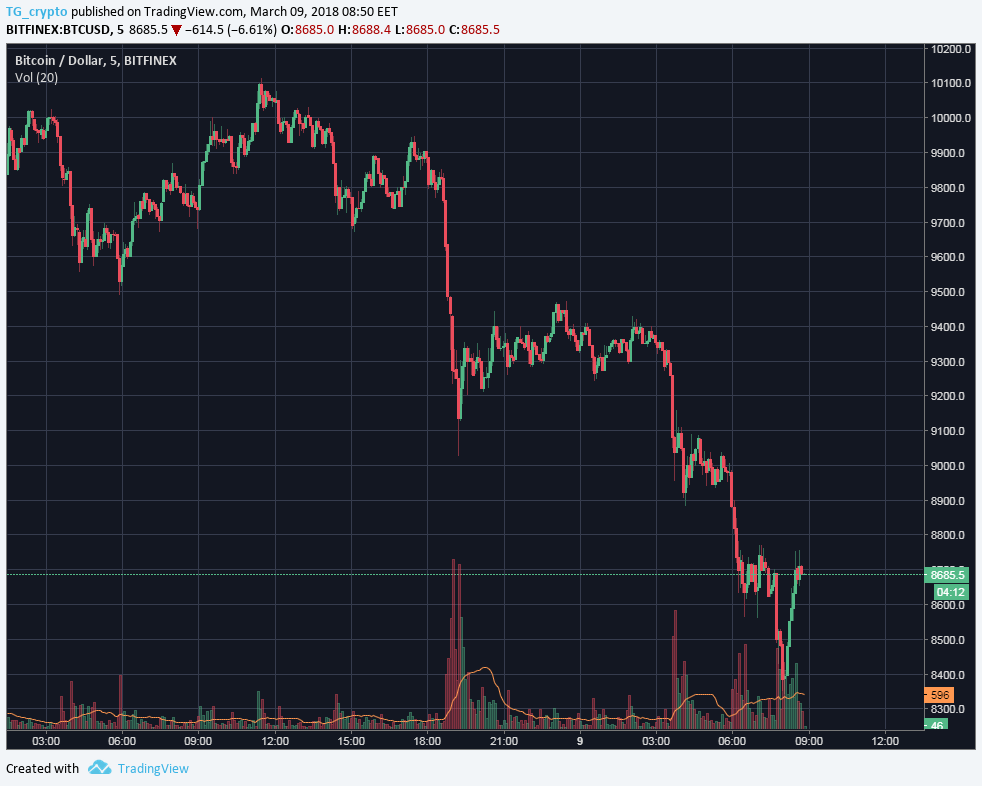 Apparently the recent Bitcoin drop could ben caused by Mt Gox selling again (source).
When is this going to stop?
Well, I guess we will find out! Personally, I'm not buying... yet. I'm expecting a drop to 7 - 7.5k and no I didn't do any TA, this is pure speculation. :)
So, what do you guys think, do you think 8k was the button?