Three Major Factors Keeping Bitcoin low in the Digital Market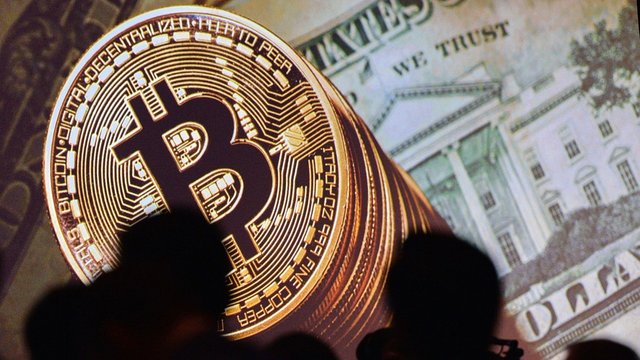 Bitcoin is one of the biggest cryptocurrency of the digital world. The idea was put forward in 2008 and it hit the market in 2009 with a digital market value of $0 and it was not traded for exchanges. Its first trade was in 2010 when its value was only $0.35. Bitcoin sparked incredibly to $20,000 in the beginning of 2017, and since then, it has been declining, so much so that its current value is below $6,000.
So what causes these fluctuations? Why is Bitcoin going lower and lower gradually over a period of few months on 2018? We will discuss three major factors that are keeping the Bitcoin low in the digital market.
ON-CHAIN NETWORK TRANSACTION
Those cryptocurrency transactions that occur on blockchain network are called on-chain network transactions. Bitcoin transactions take place on on-chain transactions, whose volume has declined over the past few months. This leads to a major contribution to the decline in Bitcoin's price in the digital marketplace.
A NEGATIVE EFFECT OF ICO
ICO (Initial Coin Offering) is an unregulated means by which funds are raised for a new cryptocurrency venture. It is a type of crowdfunding using cryptocurrencies and is a means of raising capital that has been prone to scams and securities law violations, according to Wikipedia. ICO, instead of benefiting, has affected the digital market negatively. Ben Marks, CEO and Founder of Blocktrade Capital, Ben Marks stated that:
"The enormous growth of ICO projects hasn't translated to any market-wide growth, and if anything, it's caused the market to lose value."
CUSTODIAL EXCHANGE
A custodial exchange is one where the exchange holds your money. GDAX, Coinbase, Binance, Kraken, Bitfinex, Poloniex are all custodial exchanges. They are the ones in possession of your cryptocurrency and are the custodians of your private keys. Since hacking and scams are increasing in the digital world, it is important for these platforms to switch to a noncustodial exchange which ensures security and market liquidity. No account is needed and they make altcoin-to-altcoin trading convenient and user-friendly. Co-founder of Evercoin, Miko Matsumura, stated that:
"We are going to experience massive hacks until the community realizes that they need to shift to noncustodial exchanges."