Bitcoin dies for the 300th time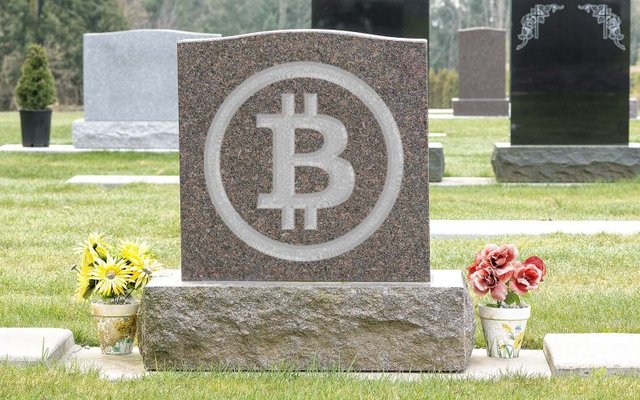 Yet again, the bitcoin has fallen to its 300th death while trading at $7300, with a downfall of 20% in the stock market. The reason was none other than high amount of natural resources and electrical energy consumption.
Back when Bitcoins were newly introduced, it was possible to mine with cheap everyday laptops. This however, is not possible anymore. High powered gaming laptops are used as the mining sources which consume way too much electricity and cost a ton, which will eventually lead to economic downfall of a country. The government might shut down Bitcoin mining to conserve the precious natural resources, and this might as well just be the end of Bitcoin mining, meaning no Bitcoins.
If the world continues to mine bitcoins at this pace, we will soon be facing depletion and a gradual decline in the quantity of electrical energy. Alternatives are being introduced to generate Bitcoins through solar energy and other natural resources but it still seems impossible if the people continue to mine with electricity at this rate.
As Bitcoin continues to decline in the stock market, people are becoming skeptical when it comes to investment. Its strong fluctuations had worsley affected the currency at times but there is still hope as Steve Wozniak, Apple co-founder, stated that:
"Bitcoin is pure digital gold."
It is indeed very surprising that Bitcoin mining still continues to increase at a pace unexpected due to its "deaths". Having numerous benefits, it still might be the "only future currency" as Ethereum is constantly providing ways to stabilize the currency.