Here some TA on a long trade for Komodo to Bitcoin.
This first graph is the 4hr.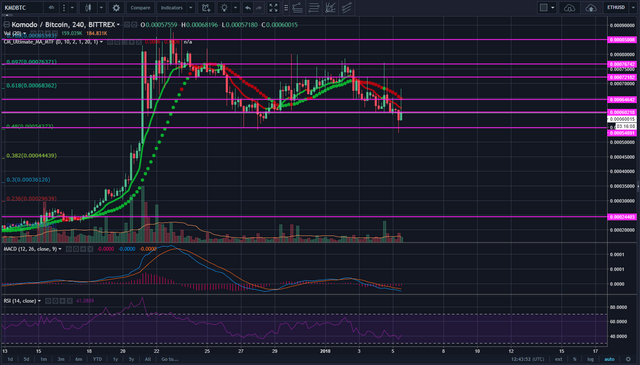 The purple horizontal lines are support and resistance lines.
KMD has been using them in the last couple of weeks quite well.
Currently on this down swing of this consolidation channel, it has tested the lowest support level.
Looking at the 1hr charts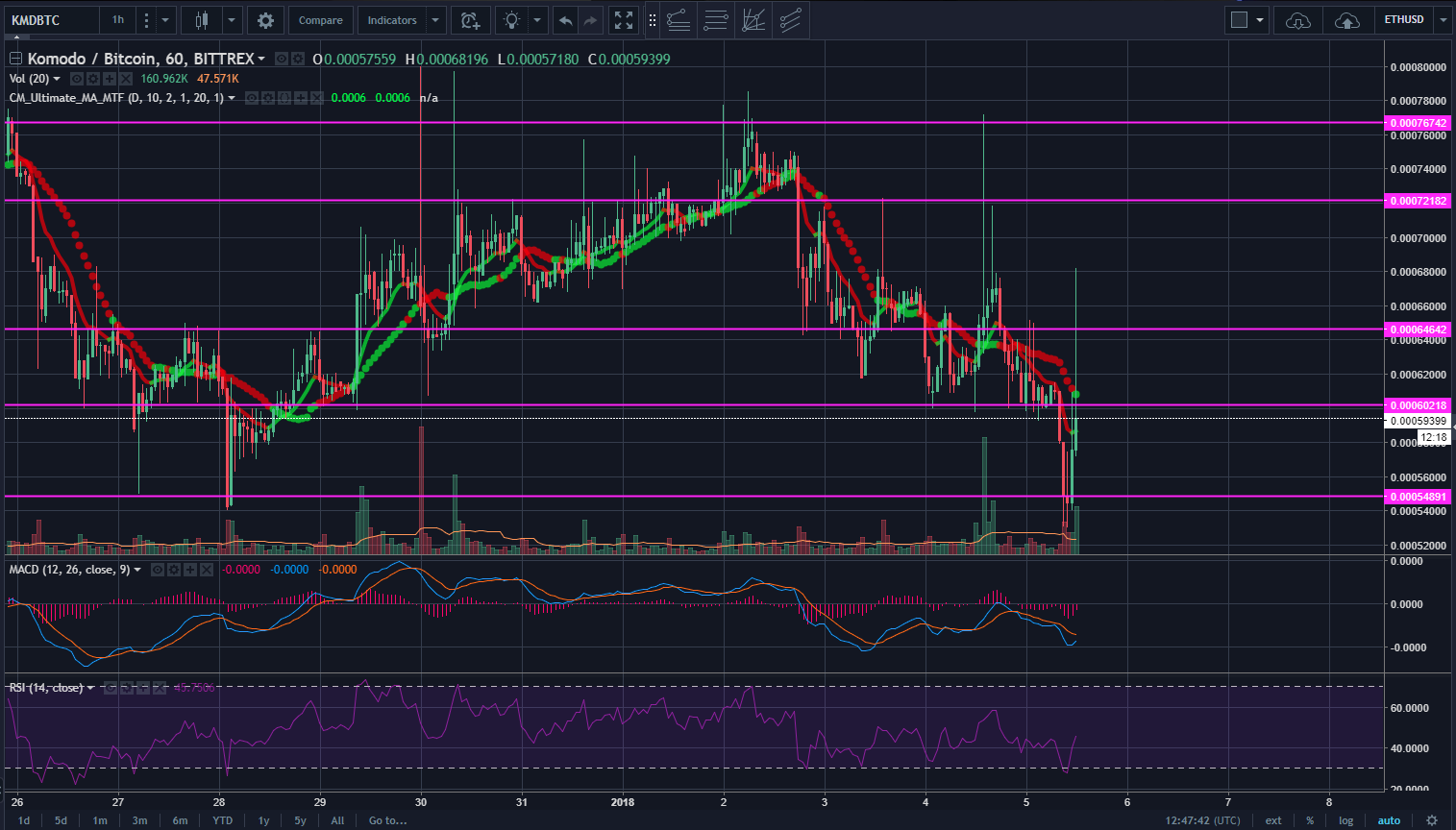 The MACD is diverging, with the lows of the MACD getting higher, but the price action of KMD's low has been getting lower.
I see KMD swinging upwards towards a target of around 0.00072 to 0.00076
Entry: 0.006 or less
Target: 0.0072-0.00076
Next support is at 0.00049
Good luck trading! DYOR