I was looking for a long position to enter and came across CIVIC/BITCOIN
It has been on uptrend as you can seen on the 4hr charts.
4hr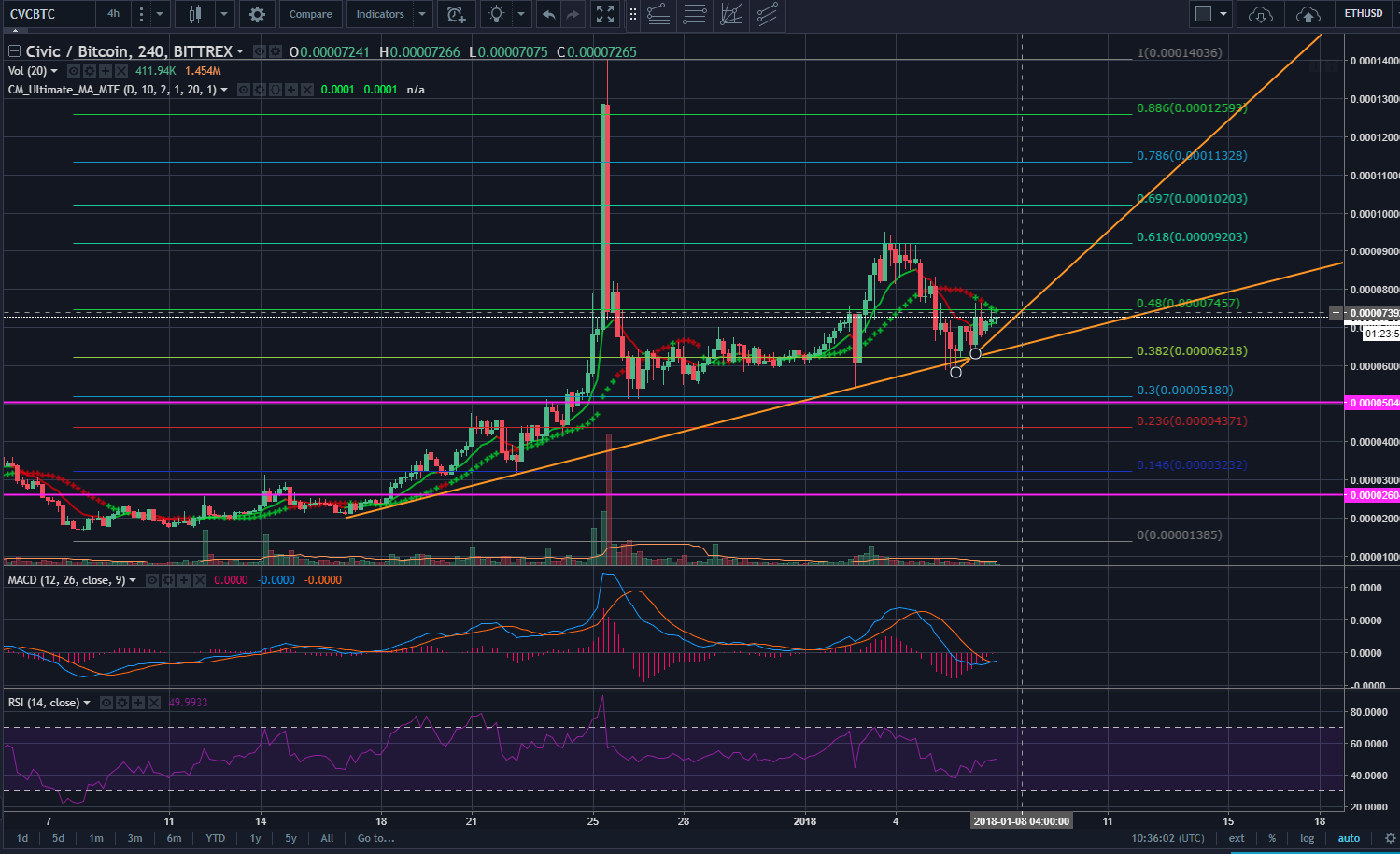 It recently bounced off the trend light perfectly.
On the 2hr charts, a resistance level around 0.0007639 is the next obstacle. The price is respecting its own trend line. The MACD is heading upwards
2hr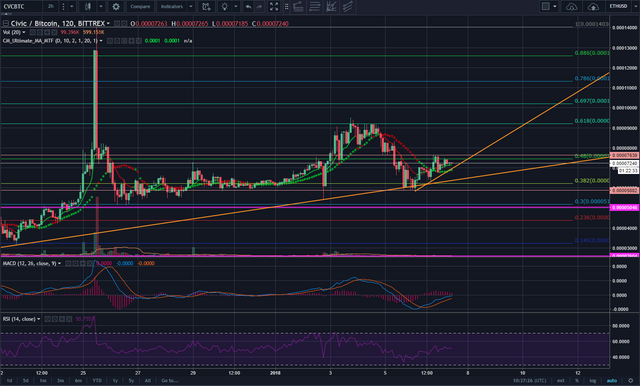 On the 1hr charts, the resistance level is more obvious and the moving averages are all heading trending upwards.
1hr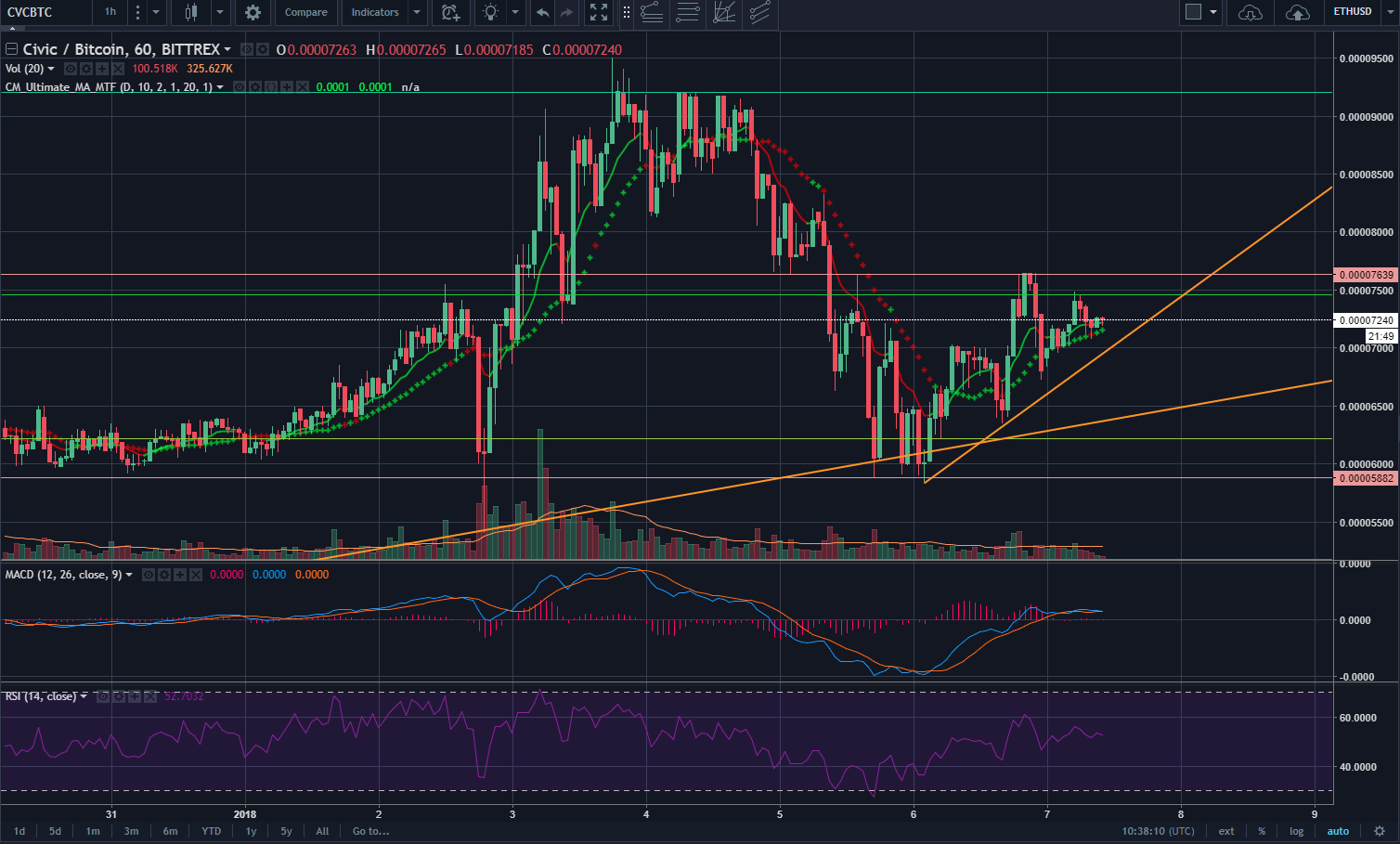 Target prices would be 0.0009137 (previous high) and up to 0.00010839 (which goes back to Aug and Sept)
Good luck. Trade at your own risk.