Bitcoin chart update.
1D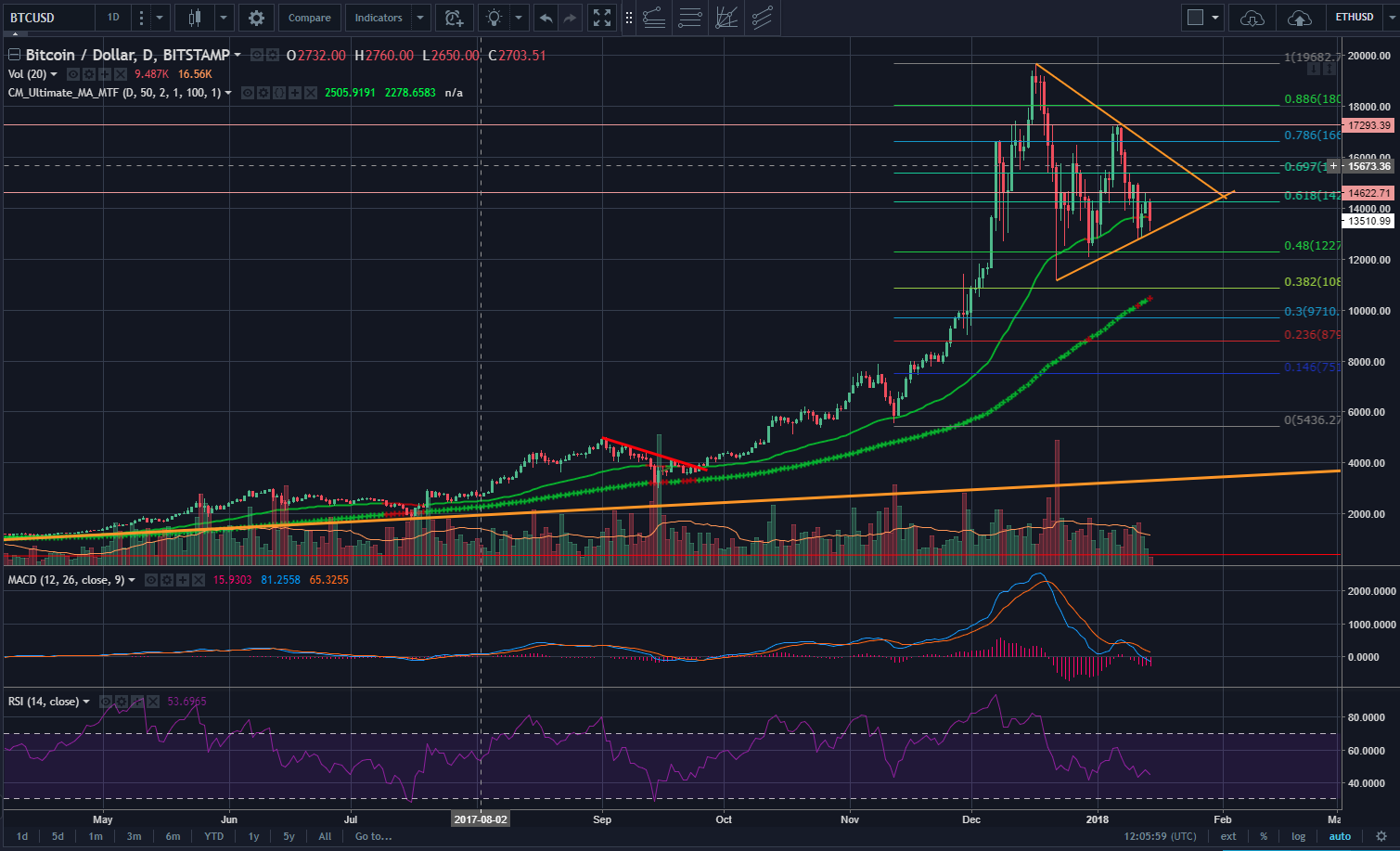 On the 1D time frame, BTC seems to be forming a Pennant which is a good sign of consolidation.
It probably has another up and down swing left in it before it breaks out, hopefully to the upside.
4Hr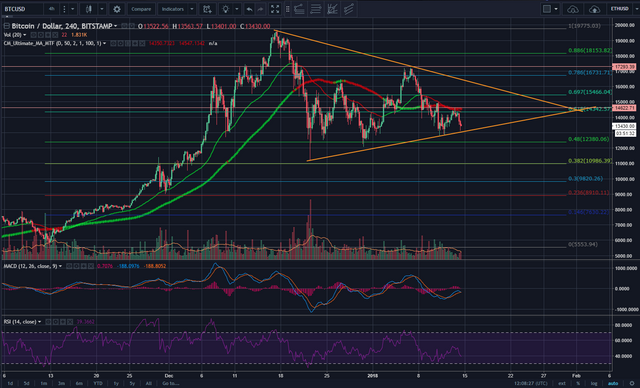 On the 4hr time frame, it can be seen that the price is respecting a pennant formation quite well.
The sellers don't seem to have enough grunt to push down and break downwards, however, the lowers are getting higher which is a great sign.
1Hr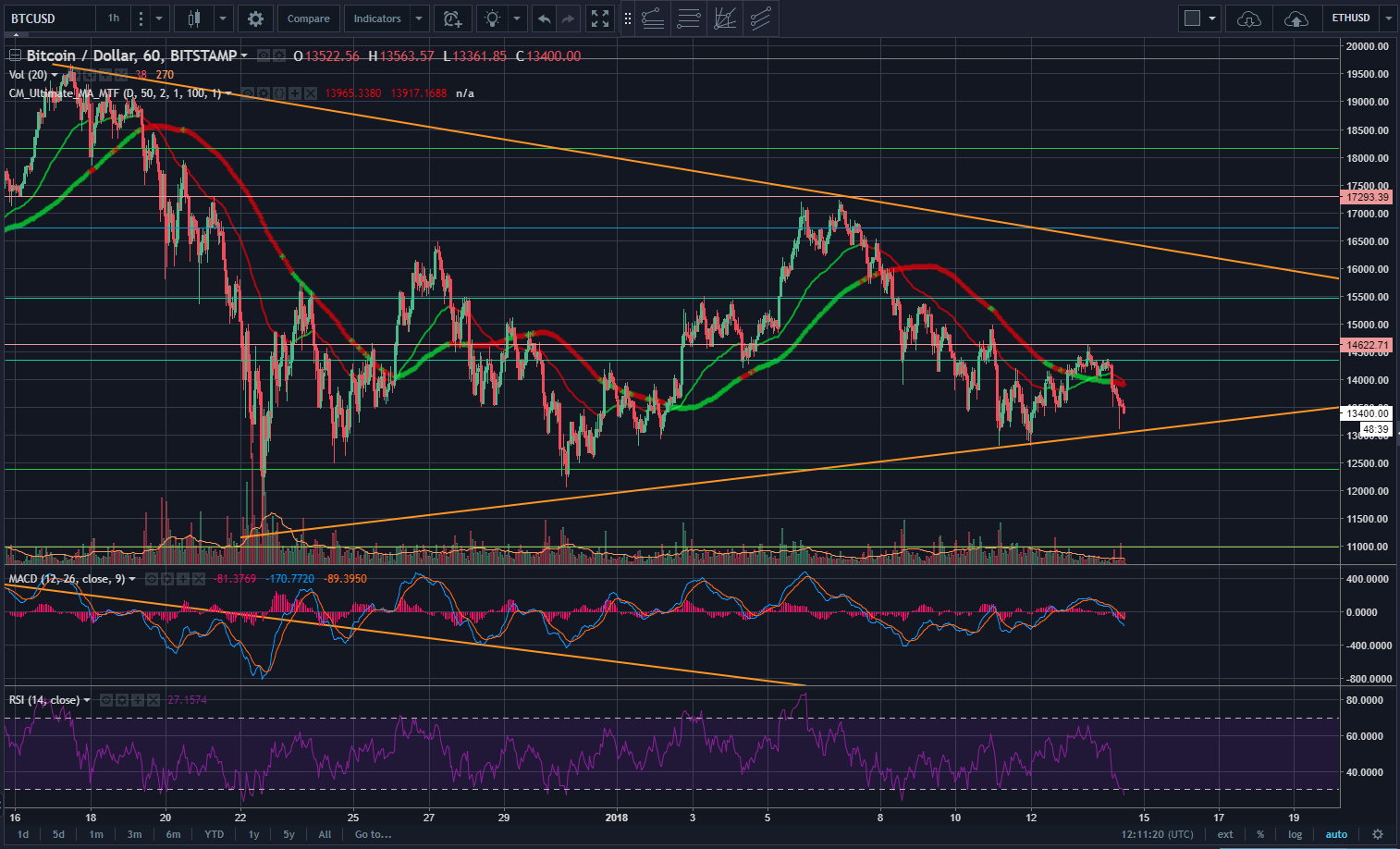 In this time frame, the RSI is just gone oversold, so hopefully overnight (my time) the US and Europe market can push the price back up.
Good luck
Hodl strong!