Looks Like Bitcoin Is About To Hit The ATH Trend Line Again...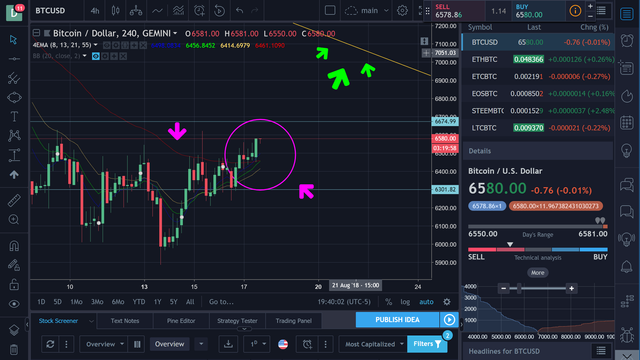 First prediction:
In the next few hours, if the red line in this screenshot continues to fall under the yellow one, the market is going to buy bitcoin up to the all-time-high trend line again (maybe beyond).
Second prediction:
If this happens, get ready for a huge dip shortly after. May be the one to finally take us below the 5,800 support line.