As Bitcoin and blokchain impact on the market of payment cards.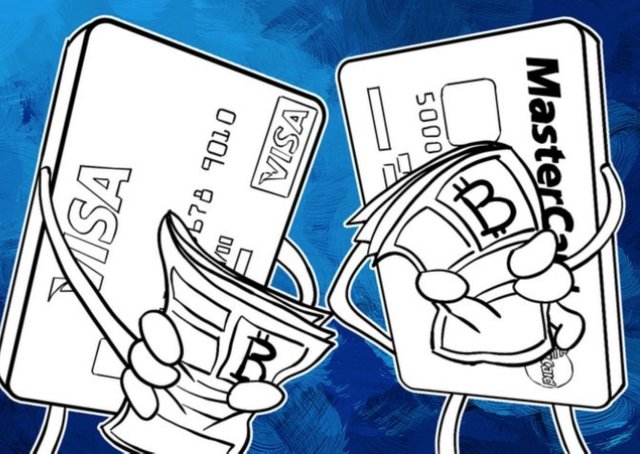 The development of Bitcoin and Blockchain technology may adversely affect the market of payment cards. But this will benefit only Visa and Mastercard.
The successful development of Bitcoin later and Blockchain technologies will undoubtedly have a negative impact on the payment cards markets, the damage can can also be applied to acquiring networks and issuing banks, which may also be one of the advantages for the payment systems Visa and Mastercard. with the same statement was made by experts of the Spanish bank Santander.
in a report submitted to them it is warned that because of the further spread of cryptocurrency may occur negative processes in the sphere of activity of the largest operators of credit and debit cards worldwide.
If the reduction in the total number of payment cards will be in circulation in the future, it will have a negative impact on the income of banks-issuers of transaction data exchange.
For companies Visa and Mastercard, on the contrary, profitable development Blockchain technologies. This will reduce the costs associated with the operations, IT and back-office processes. In addition, Visa is already in full swing explores Blockchain, the company tested the use of technology for transfer, together with BTL Group.