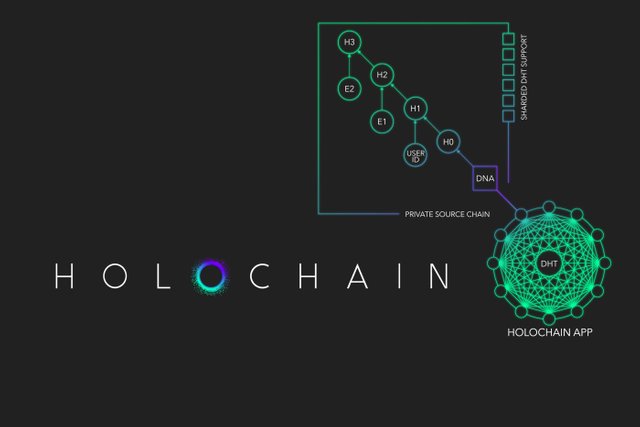 Hello Friends,
We are back with another interesting blog on your one of the favourite altcoin, that is Holochain or Hot coin.The price of the coin has increased drastically since last 2 days.We will try to explain its project to you.
INTRODUCTION :
Holochain is an altogether new project already listed on IDEX, HOTBIT, LATOKEN , BINANCE nad many other exchanges.But this project got major hype after getting listed on Binance few months back.It works on scalable distributed apps with Data security.It aims at providing peer-to-peer communication with no centralized servers, no ledgers, no middlemen.Undoubtedly it is an unique and interesting project.
ABOUT HOLOCHAIN :
Holochain is ranked 45th on Coinmarketcap now which has seen almost 30 places jump since few days.Hot coin has a market cap of about 25,000 BTC now with 24 hr volume of 5238 BTC .The total supply of hot coin is 177,619,433,541 HOT which is very much, also there is no maximum supply given too.

Holochain aims at providing users :
1.Own their own data
2.Control their identity
3.Connect applications to suit their needs
4.Transact without centralized systems
5.Build lighter, faster, cheaper applications
HOT COIN MARKET HYPE :
Hot coin which used to trade between 9-12 satoshi only few days back is now trading on 20 satoshi.Almost 2x in just 2-3 days.Nodoubt project is great but there is whale manipulation in such big price hike, further it can pump more.But no one knows when whales will take their bitcoin out of it and dump it.
Always remember ''Buy low, Sell high''.
CONCLUSION :
Holochain is a good team project, thwy are working actively on it.It can go 2x-5x in a year.But as of now all low satoshi coins are pumping.Don't buy in FOMO and regret later, let it come down and hold for long term.Those who are in already can sell partially and book their profits.
See you all in the next blog !
Please write below in comments have you brought HOT or planning to buy it ?
Thanks,
Sumit Kapoor
@moneyguruu