Bitcoin Can Repeat The History of 2015 now in 2018 ?
Hello Family ,
Today i am sharing a comparison of bitcoin chart in 2015 -2017 which looks very similar to chart of 2018 and if the bitcoin followed the same patter again we could see the big jump very soon .
I know we all are waiting for bitcoin manipulation to be over soon and once it is over and whales turn bullish this chart can very easy be the truth for Bitcoin .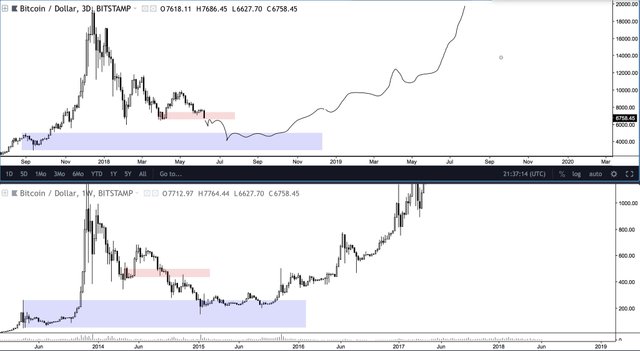 Its very important for Bitcoin to jump to new heights so we could see the jump in alt coins as well just like was at the end of 2017 .
Comment below what you all think about it ?
Do You Think we can repeat the history or Not ?