Exchange tokens that allocate a portion of the proceeds of recent exchanges are in the spotlight.
The BKEX Exchange has a stock exchange that gives 100% to the holder of the token, not 50% nor 60% of the revenue.
Currently, there is a rapid spread of event information for 4,000BKEX free to subscribers, mainly in China and Japan.
It is a highly anticipated exchange with a team of people with a solid background and a system that returns 100% to earnings every day.
Characteristics of BKK tokens of BKEX!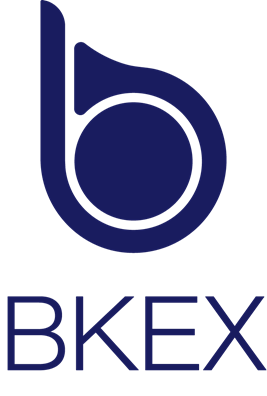 Anyone holding a BKK token can earn 100% of the proceeds of the BKEX exchange every day according to the amount of the BKK token.
BKEX is an Ether ERC-20 based token and will be exchanged with BKK main net tokens at 1: 1 after BKEX's main net is released.
BKK is also capable of "transaction mining" and allows users to participate in transactions and mining.
The BKEX trading platform takes a snapshot of the balance of the BKK holders at 11:59:59 daily
Each day 100% of platform revenue is distributed to BKK holders according to BKK ownership rate.
Because the BKK mined on the day enters the account on the next day,
BKK = Snapshot data that can be distributed + BKK mined on that day.
The profit dividend is distributed to the tether the next day.
※ Note: You have to log in to the platform every day to receive the profit dividend. If not, you should collect the profit on the same day.
Operators of BKEX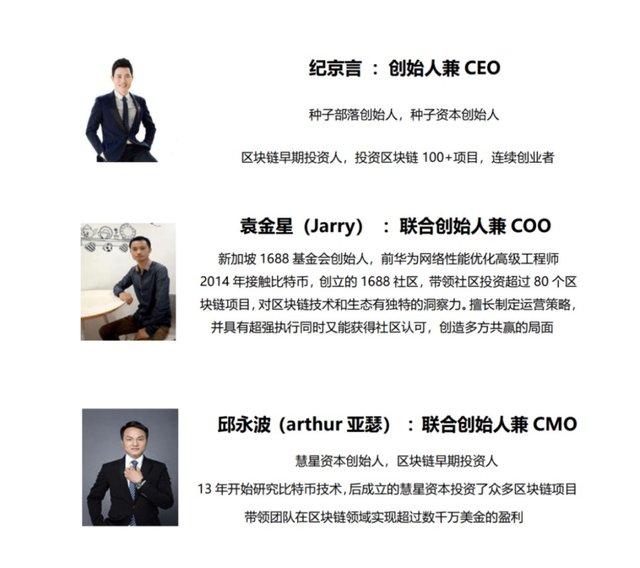 Ji Jingyan (CEO): China's early virtual money investor and invested in more than 100 block-chain projects. It is said to be a famous company in China that has been doing various business before (Seed Life, Seed Capital)
2.COO Yuan Jinxing: co-founder of BKEX, engineer from Huwaei and founder of the Singapore 1688 Foundation
CMO Qiu Yongbo: Co-founder and CMO of Comet Capital, an early block-chain investor. He has been researching Bitcoin technology for 13 years.
In addition, LBank's management team to enter the TOP10 of the virtual currency exchange and many famous Chinese corporate members such as Wiki, Alipay, and Baidu are not likely to fail the main net.
How do you operate the exchange?
Q. How does the exchange operate if 100% of the profits from the transaction are distributed to the BKK token holders?
A. The exchange itself should always have a large amount of BKK tokens and incineration or allocation of some other revenues.
Unlike exchanges, you must maintain a certain price of tokens through market buying and selling like stock market.
This is because the token's volatility is also critical to exchange returns.
BKEX is the biggest differentiator and the key to investment.
Moreover, you can get 4000BKEX free of charge at the subscription event.
At this time, there is no reason to hesitate to join.
======================= How to join =======================
※ Go to KYC and get 4000BKEX
Access the BKEX homepage.
Sign-up address:
https://www.bkex.com/#/register/RuPn3eZz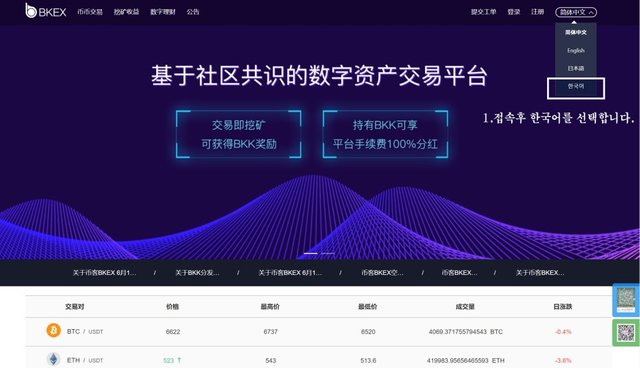 In the top right corner, click Convert to English and click Join (it's still in beta and the language is not perfect).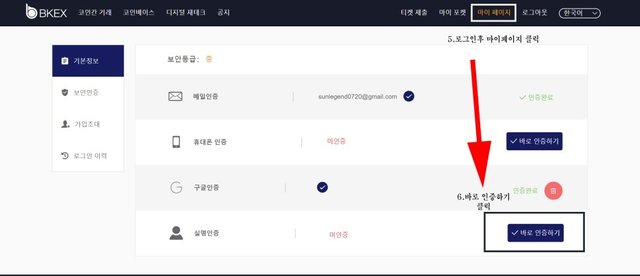 Real name verification (KYC)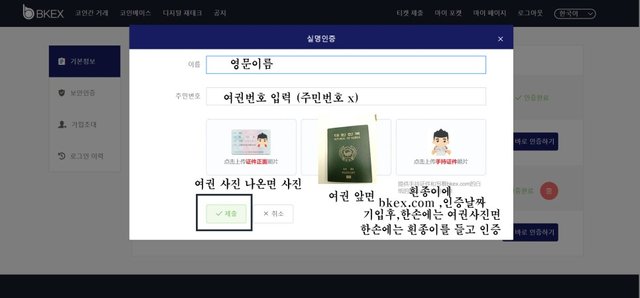 After entering your English name and passport number
Upload photos from your passport photo to your first photo
Upload your passport in front of your second photo
On the third photo
After writing Bkex.com / current date on white paper (ex: bkex.com 2018-06-01)
Upload the photo by spreading the passport photo on one hand and the above paper on one hand
Click the Submit button to complete.
BKEX4000 will be paid two hours after KYC application.