There is a very interesting page where you can visualize all the transactions on Bitcoin and Bitcoin Cash networks.
And you can see the traffic on both cases.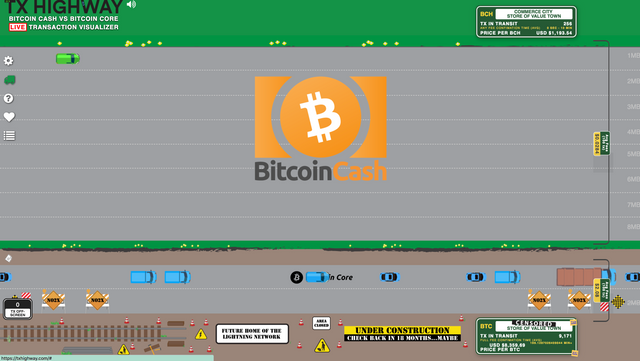 And you can see that the BCH solution was just building more lanes while bitcoin solution is to build a entire new way of moving transactions.
I don't like BCH for many reasons but to be fair the main one is because i don't believe you should solve logarithm problems with linear solutions...
The funny part right now is that BCH as alot of lanes but almost no traffic :D.
PS- I upvote all people that upvote my post and comment on it!
Miguel Portela
CIO MIPMED