Unless you've been consciously ignoring all social media and news outlet, there is possibly no way you are not aware of what's going on in Venezuela at this very moment. Truthfully I'm not surprised, as the can has been kicked down the road so many times already, I was beginning to wonder how overdue US intervention was.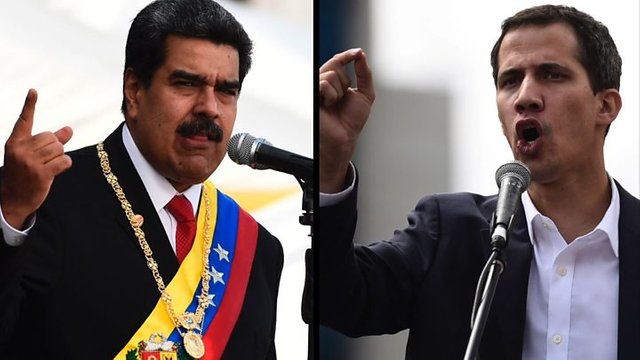 Before I enrage either side of the discussion, allow me to state my position clearly: "In principle, I'm against intervention, but I can't say I don't see the end of Maduro's regime as a negative" - I should also say, that I'm quite surprised to see some people defending Maduro, some left leaning talking heads talking about his legitimate claim to the presidency.
I realize my bias is getting in the way of me being objective, but knowing Guaido to be an advocate for Bitcoin, and someone who rejected Petro, the scam the Maduro regime created, makes me like guy already. It goes without saying that I know very little about his character, but what I do know is that he stands in opposition to what I can only describe as one of the biggest tragedies to have stuck Venezuela in my lifetime.
Obviously nobody truly knows what's going to happen, and there is a big chance that we might be seeing an armed conflict sprout, but if it does, I don't see it lasting long at all.
I'm sure there speculation that the US is doing this for the oil, for access to the resources, is already being put forth, and I'm not stupid enough to rule that out. But, this could be the difference between life and death for people who are literally starving, so the price although steep, seems to be the only way forward.