Experts Believe Blockchain Will Change The World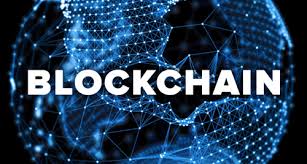 It is known that blockchain technology can be used in many areas, and even companies in various industries have already begun to take advantage of it. Kadir kurtuluş, President of the Eurasia Blockchain Association (BLASEA), talked about how useful Blockchain technology can be.
"Blockchain technology is not only linked to money, it is linked to the structure of the economy," Kadir Kurtuluş told Anadolu Agency.
Kurtuluş also stated that blockchain technology could be used for any banking process, payment method, precious stone process, electronic state business, selection, shares, health care, e-commerce, logistics, energy, agriculture, and digital deal in the coming years.
According to blasea's definition, Blockchain is a technology that securely records and verifies transactions through cryptography.
Kurtuluş believes that "Blockchain and the protocols established on Blockchain could revolutionize the financial system in the world."
The government, based on the blockchain technology of the United Nations, is working on a kind of 'identity' that will allow people worldwide to trade, and that will be ready by 2030, "he said," if they use such identity, people will be able to transfer money instantly in any bank." Kurtuluş said that blockchain technology would ensure the security of information transmitted globally, and that governments and other authorities would not keep records, and would only audit records that have already been kept.
We have mentioned before that many world giants have filed patent applications for blockchain technology. Kurtuluş said that the American Bank had reached the top with 43 patents and that Mastercard, the Global Finance Company, and IBM, the technology giant, had taken second place with 27 patents.
"Goldman Sachs, Citibank and JPMorgan also apply for patents," he added.
Kurtuluş believes that it would be extremely advantageous for them to create a regional Crypto to use in foreign trade. Out:
"Countries such as Turkey, Russia, Japan, China, India and Iran can take foreign trade into their own hands and be much more competitive with such currencies."
Needless to say, blockchain technology is very efficient in recording and spooling. Emancipation is analogous blockchain technology to electronic Identity, authentication and trust services (eIDAS), a system used to sort out digital markets in the European Union. Kurtuluş said that the EU was able to recover from the cost of 415 billion euros per year using this system.
Kurtuluş said it would be good for them to have a digital market based on Blockchain in non-EU countries.
"The European single Digital market, which has the potential to provide economic growth of more than EUR 415 billion and create hundreds of thousands of new jobs, is one of the priorities of the European Commission."
the eidas system enables 28 EU Member States to take advantage of features such as digital identity and signature.
Brad Bülent yaşar, one of the founders of the US-based Blockchain investors Consortium (BIC), says that the Academy can benefit from Blockchain Technology.
According to yaşar, if someone comes to say that they have graduated from any university in any country, the Blockchain technology can immediately check if that person is telling the truth.
Yaşar believes that Blockchain, a technology that can still be considered as new, can work not only in industrial areas but also in many areas. Yaşar believes that banks, governments and various institutions will benefit from Blockchain technology. Viable:
"Now, many banks around the world are secretly calling Blockchain technology for their internal transactions and inter-bank transactions."
Yaşar emphasized that Internet technology was initially addressed to a small audience, but this technology became a huge system.
According to yaşar, countries are not opposed to blockchain technology. The only thing countries want is to make this technology legally regulated. Viable:
"Singapore, Gibraltar, Cayman Islands and some other small countries are already aware of economic opportunities and want to carry a flag in this area."
@cleverbot
@banjo
@minnowsupport