BTC Update. What Haejin Lee really thinks in his own words.
You can change the date to 2018 cause this is whats happening look at the shape of the chart against the one he has shown. Haejin knew this was coming, he predicted it.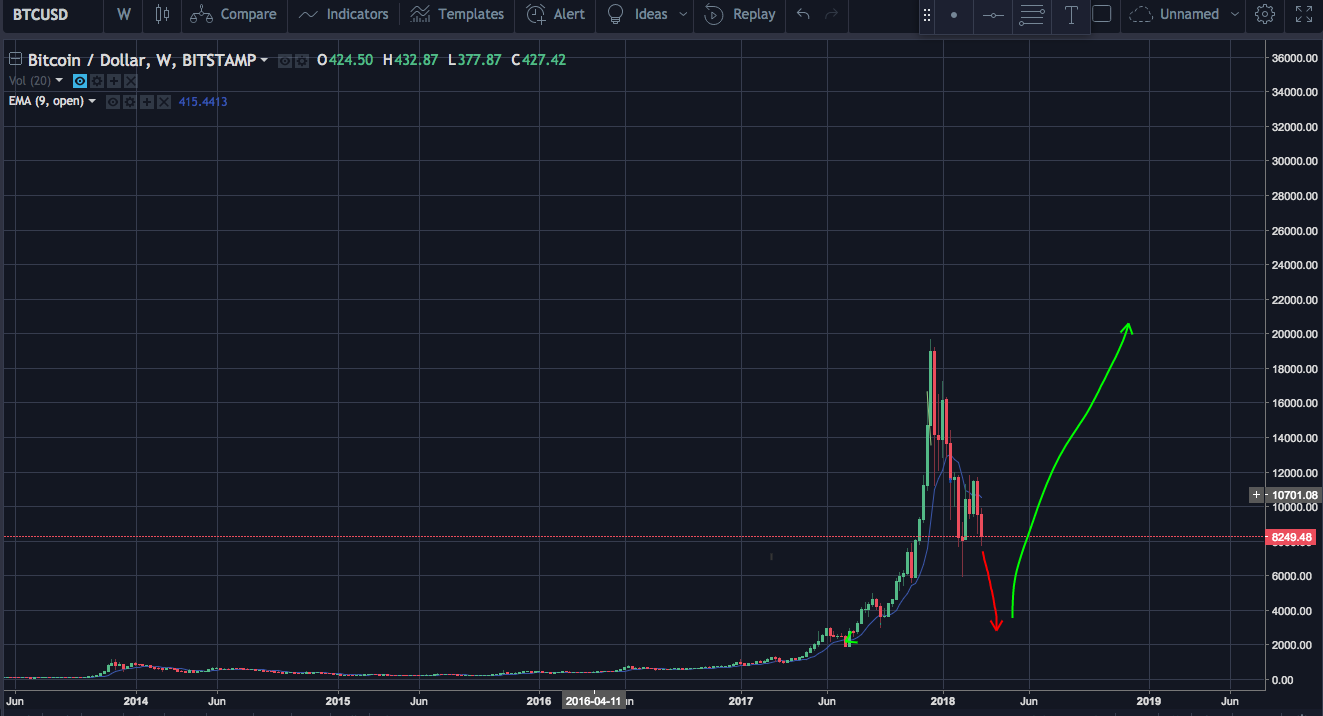 I would honestly say the only money Haejin has in crypto is the money he is getting from Steemit, all the funds from coaching etc goes straight into fiat.
Know im not 100% against Haejin, he is a master in the bull market, i have leart alot but in this bear market he is stringing his followers along telling them bitcoin is going to turn at any moment.
This is wrong, very wrong.
Please if you follow haejin like a sheep, wake up. NOW!
Bitcoin is 80% going to fall to about 3k. Now if your in this long term turn off crypto and come back but if your a sheep please please please do not panic last minute and take what you have with the thought that you will lose everything.
Bitcoin is going to rise again. Wall street and the banks tried to kill it, and they think they have succeeded but Bitcoin has crashed before and will again.
There has not been anything like Bitcoin... EVER.
Nothing in history has every been created to level the playing field of wealth.
Stay strong but beaware of what is happening.bitcoin