Bitcoin (BTC) Be Aware. Bears Bite. Bull Charge.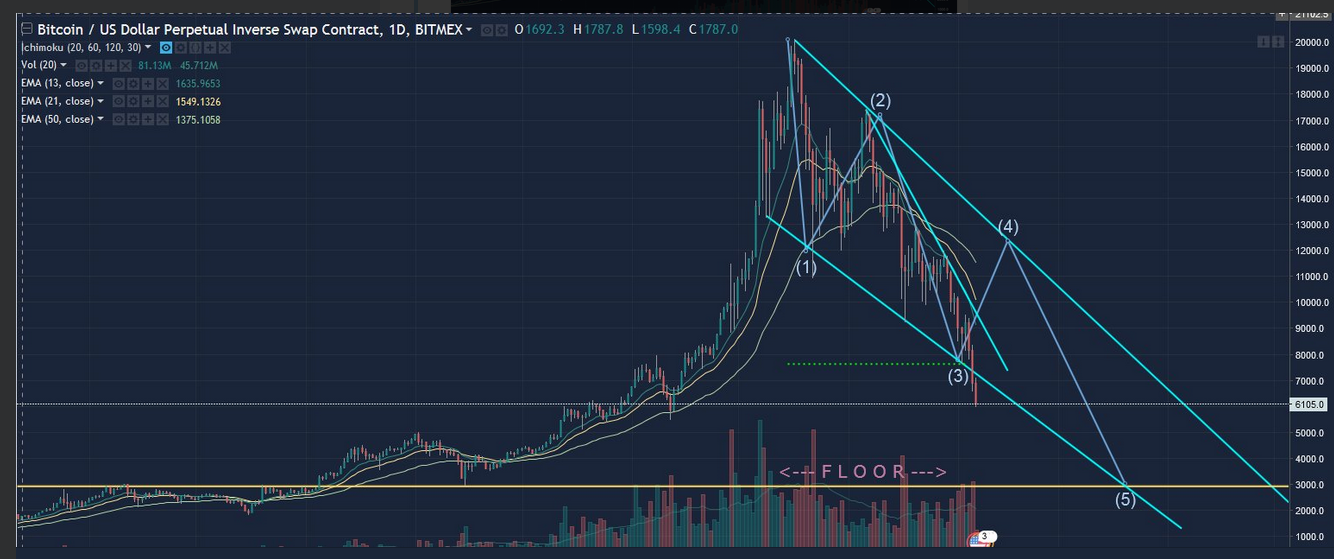 My prediction.
The bounce back was good to see but was simply caused by people going for the low prices. Only the big money can move this market and i still think its too high for that, plus there is alot of FUD floating around.
Last year the banks, wall street bought in, in march, for about $800, they dont want to be buying at $6000. This is only my opinion. Of course greed wanted to buy more on the last dip but i had a feeling that it wasn't the floor. The next one im ready for, if it comes then all good if not then im still happy, and more importantly i have a plan.
This year i am focusing 100% on Bitcoin. Yes i have other coins, but at this price Bitcoin has to be the main part of your portfolio. I have spent the last few weeks studing Bitcoin and i got my eyes open big time.
The amount of people that think its slow, old, out of touch. People saying other coins are better.
One, no other coin does as many transaction per day as Bitcoin.
Two, no other coin is accepted by 100s if not 1000s of suppliers.
Three, no other coin has an army of the best minds in the world working on it. The blockchain is the most secure and the best.
All information for entertainment purposes only