At the risk of being blamed for spreading FUD (lol), I would like to get a few opinions on the chart pattern below with regard to Bitcoin (circled in white).
THE CHART SHAPSHOT BELOW WAS TAKEN DIRECTLY FROM MY WEBSITE, AND CAN BE VIEWED RIGHT NOW BY CLICKING
HERE: https://www.traderschoice.net/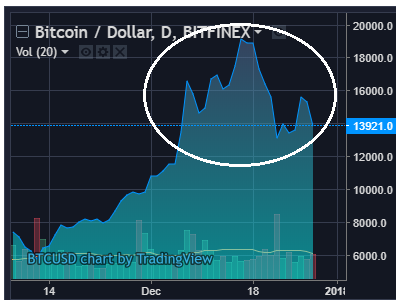 I am keeping my opinion out of this, there are a lot of very smart people who follow this blog.
So tell me..
What Do You Think?
Gregory Mannarino, "The Robin Hood Of Wall Street."