We broke the 63K R line!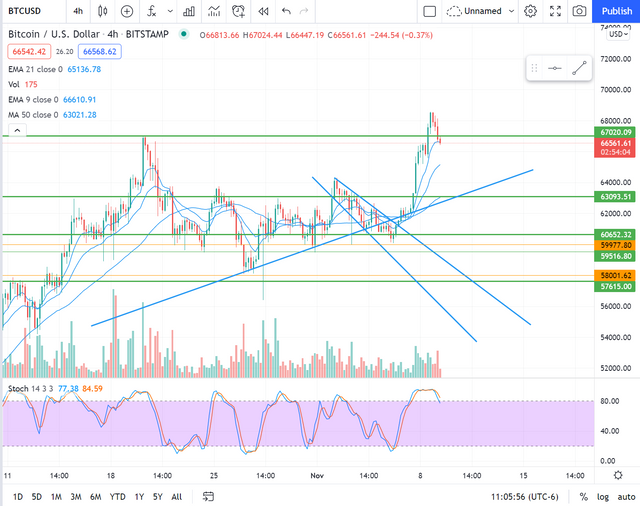 Next target to the upside wil be the 75K mark, changes are that we are going to test the 63K as support before we get another move up.
The total crypto market cap is also setting new records highs. Don't forget to take some profits as well.
makeithappen