Summary of Bitcoin ETF & effects on Crypto market!!
Bitcoin ETF 
ETF stands for "exchange-traded fund" and describes a kind of investment fund where the price of assets like gold, stocks and oil can be tracked. These assets can then be traded on exchanges, just like conventional stocks. What this means is that investors have the option of buying and selling their holdings in this exchange-traded funds to other investors via the stock exchange.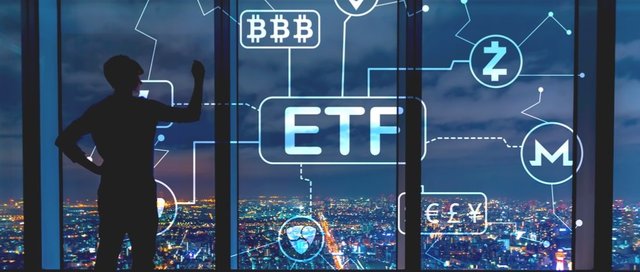 What is a bitcoin ETF?
Basically, a Bitcoin ETF is one where the underlying asset is Bitcoin. This means that when you purchase Bitcoin ETF, you're purchasing the cryptocurrency, indirectly. This is because you're holding the Bitcoin ETF in your portfolio and this ETF tracks the real-time price of Bitcoin. Therefore, the difference is that when you invest in Bitcoin ETF, you have the luxury of trading Bitcoins without the struggles of buying and storing it. 
In order to be launched as a financial instrument, the bitcoin ETF needs to be approved by the Securities and Exchange Commission (SEC) first. Considering that the Winklevoss Twins' bitcoin ETF product has been waiting for approval since 2013 and SEC keeps casting off bitcoin ETF proposals one by one, there is no definitive go-ahead currently in sight.
What is the difference between ETFs and Mutual Funds?
ETFs and mutual funds are both financial products that put together securities to offer investors diversified holdings. However, ETFs are passive investing instruments, while mutual funds rely on professionals to actively manage investments on behalf of others, at a fee.
Because they trade on exchanges just like a stock, ETFs trade throughout the day and experience intra-day price changes, while mutual funds trade only at the end of the day at the net asset value (NAV) price. An ETF does not have its NAV calculated once at the end of every day. Most ETFs track a particular index and replicate its performance. Thus, ETFs have lower operating expenses than actively invested and managed mutual funds. Unlike traditional mutual funds, ETFs have no investment minimums or sales loads.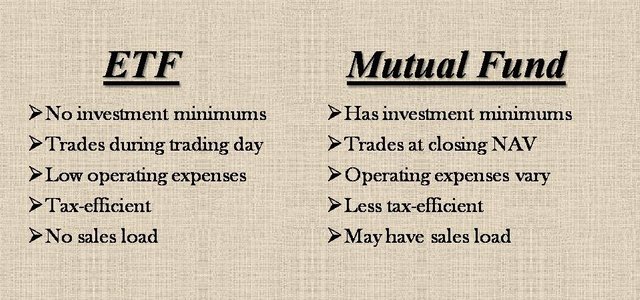 Benefits of a Bitcoin ETF
One existing drawback to investing in Bitcoin is the complexity surrounding it. However, with the advent of Bitcoin ETF, the cryptocurrency will become open to a diverse set of investors. This means that investors who were willing but hitherto unable can now invest in Bitcoin the way they would do for mutual funds and pension funds.
The future strength of Bitcoin ETF
The Commodity Futures Trading Commission (CFTC) has given a regulatory approval to include Bitcoin futures on the CME (Chicago Mercantile Exchange & Chicago Board of Trade) and the CBOE (Chicago Board Options Exchange). This is quite radical when you think of it and it opens the door for potential Bitcoin ETFs. Being the major financial regulator in the United States, this regulatory approval can be hailed as a holy grail in the crypto scene. As a result, Bitcoin ETFs can be based on the regulated, publicly traded, and generally standardized Bitcoin futures. 
Latest news regarding Bitcoin ETF
Unless you've been living under a rock you will have no doubt heard about August 10 – the date the SEC will decide its ruling on a proposed bitcoin ETF. On June 26 last month the U.S. Securities and Exchange Commission (SEC) received an application from CBOE Global Markets for a bitcoin exchange-traded fund (ETF) license.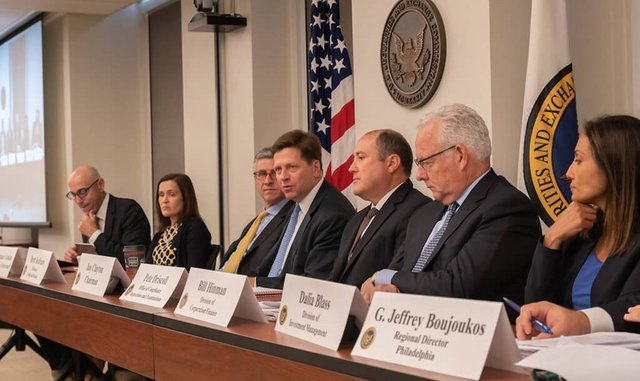 Approval of a bitcoin ETF could be huge news for the cryptocurrency market. Van Eyck CEO Jan van Eyck believes the creation of a bitcoin ETF will give further exposure to the price of bitcoin and help protect shareholders against operational risks associated with investing in the asset. DSP BlackRock are also interested in crypto market as DSP BlackRock Liquid ETF and these is positive news for us. As we all know in India, RBI has ban on banking transcations on cryptocurrency and hope in India, RBI regulate it as soon as possible. As the bitcoin price is now volatile after the approval of bitcoin ETF, bitcoin price may not be volatile and you may see consistence. Thereafter you may except the marketcap in trillion also. 
Regards¸ @majestyman